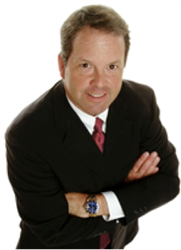 I can't believe how much I learned from Cam and the other investors on the Deal Maker webinar, and it was only my first time attending!
Albany, NY (PRWEB) June 21, 2014
The real estate market is fierce for both new and experienced investors. Having an experienced investor to turn to with questions or for advice is crucial. It is important to learn the most effective real estate investment strategies from the start.
Cameron Dunlap, the creator of the Inner Circle, has been investing in real estate for over two decades and is one of the most successful investors and trainers in the nation. Over the years, Cameron has taught thousands of investors the most effective ways to make money investing in real estate.
The fact that Cameron is dedicated to the growth and success of his students sets him apart from others. Cameron recently stated, "I want to help my students take their businesses to the next level. The best way to do that is to be there for them and support them. That's what the Inner Circle is all about."
The Inner Circle comes with many useful tools and resources.
First is the Question Bank. This resource is how investors connect with Cameron and his team. Members simply submit a real estate related question and for Cameron and his team to answer. There is no restriction on the number of questions one can ask.
Next are Cameron's Deal Maker webinars. These webinars are hosted live and attendees can ask questions that will be answered right then and there.
Candice, a new member of the Inner Circle, had this to say about her first Deal Maker webinar, "Cameron answered every single one of my questions and put the answers into context for me. I can't believe how much I learned from him and the other investors on the webinar, and it was only my first time attending!"
There is also an extensive knowledge base full of past questions and an archive of all of the past Deal Maker webinars available for members, as well as an Offer Generator tool that investors can use to help decide if a property is worth putting an offer on or not.
All of the tools and resources provided in the Inner Circle will make it much easier for both new and experienced investors to learn and apply the best real estate investment strategies.
For more information on the Inner Circle or to get started with a risk free trial of the entire system, visit http://www.CameronsInnerCircle.com now!