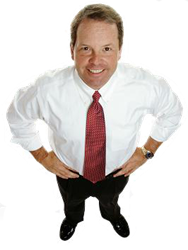 It is truly amazing how well the iFlip system works if you work the system. I've done two assignments so far ($5k/ea.) and am scheduled for 3 more in the next two weeks
Buffalo, NY (PRWEB) June 04, 2014
Cameron Dunlap knows first hand how much time and effort goes into managing a real estate business. It can be time consuming for investors; this is why Cam has created iFlipRealEstate.com. This real estate management system is loaded with tools and features fashioned to help investors get more work done in less time.
Here is just a short detailed list of some of the tools and features that investors have access to within iFlipRealEstate.com:
1. A Propritary Deal Flow process, which allows investors to know exactly where every deal stands. It tells investors what they need to do next, and gives them a snapshot of how their business is doing. Deal Flow lets investors view and edit listings and manually enter new listings.
2. The ability to manage all their leads. This includes properties, buyers, sellers, and birddog leads. Investors can manually enter new leads here as well.
3. Complete contact management so investors can manually enter new contacts, and even import contacts from their Leads Tab.
4. The ability to build and customize their own personal webpage's and manage their domains. The Website Analytic lets investors view and manage their website traffic, and Website Settings makes it easy to update and modify their webpage's.
5. A complete marketing toolkit with access to Email Blast, Mail Manager, and Self Mailer modules. Email Blast allows investors to compose and send multiple emails at one time. Mail Manager allows investors to set up and manage customizable mail orders. The Self Mailer creates and prints customizable mailers.
Richard from Omaha had this to say about iFlipRealEstate.com, "I just wanted to let you know how well the iFlip Real Estate System is working for me. Currently I have 119 birddogs here in Omaha alone and more properties coming in than we can handle. It is truly amazing how well the iFlip system works if you work the system. I've done two assignments so far ($5k/ea.) and am scheduled for 3 more in the next two weeks."
iFlipRealEstate.com has all the tools and features any real estate management system needs to help investors manage their real estate business. iFlipRealEstate.com will allow real estate investors to do more deals in less time, resulting in bigger paychecks.
Find out more information about iFlip by visiting http://www.iFlipRealEstate.com, and signup for a 30-day risk free trial of the system today.