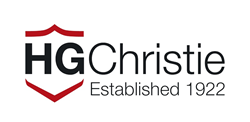 Silvina is the caliber of sales associate who not only contributes and focuses on personal success, but also utilizes individual experience, skills and professionalism
Nassau, Bahamas (PRWEB) June 16, 2014
Leading Bahamas Real Estate brokerage HG Christie Ltd enthusiastically welcomes perennial Top Producer, Silvina Andrews, to their thriving HG Christie sales team.
"Silvina brought not only her quiet confidence and long standing success record to her new brokerage HG Christie Ltd., but a decades worth of real estate experience and entrepreneurial expertise, and we are thrilled to have her." John Christie Vice-president, HG Christie.
Originally from Argentina, Silvina came to Nassau in 1988 to assist her family in opening a spa and exercise facility and fell in love with the islands and its people. Now with almost two decades of Bahamas Real Estate experience under her belt, Silvina possesses a sincere commitment to outstanding service and the enviable ability to provide firsthand knowledge and perspective for both international and local clients.
HG Christie Ltd., CEO, John Christie, had this to share, "We are very proud and excited to have Silvina Andrew's onboard our HG Christie sales team. Silvina is the caliber of sales associate who not only contributes and focuses on personal success, but also utilizes individual experience, skills and professionalism to benefit the whole ethos of the company." HG Christie has an unwavering commitment to the highly valued and discerning clients in the niche. HGC consistently seeks innovation, and development that reflects the core values for the assurance of unrivaled service and results. "We are confident that Silvina embodies all that is needed to flourish as a Christie's associate and we eagerly welcome her contributions and bright talent to our team."
HG Christie has been associated with Bahamas luxury real estate since 1922 and is known for having exclusive listings. The company's affiliation with the prestigious Christie's brand brings great international exposure. "With great exposure and affiliation comes great business opportunity," Silvina adds. "I am proud to be not only representing a beautiful country, but the best and most established Real Estate Company in The Bahamas."
Silvina is a Top Producing Agent who is modest about her success. "I have seen the Real Estate business evolve through many economic ups and downs throughout the years, and I have to say that focus and patience have been my best friends," she says
Silvina shares that her "secret" for her success is simple; "I am committed to providing outstanding individual service. Clients looking for a new residence in The Bahamas want a great experience," she states. "Moving to a new country is daunting and is about so much more than just finding the right residence. I pride myself in making the process easy and fun." Silvina takes special pride in orientating all of her clients in their new home. For international clients, her fluency in Spanish can be helpful. Assistance in identifying schools, shops, medical facilities, social and recreational activities are part of a comprehensive process Silvina provides. It is her objective that, "By the time they move into their ideal Bahamas' property, they already feel at home."
Contact HG Christie Ltd: Sales(at)HGCHristie(dot)com Phone: 242-322-1041 http://www.HGChristie.com
ABOUT HG CHRISTIE LTD.
HG Christie Ltd. is the most extensive and oldest real estate company in The Bahamas and the exclusive Bahamas'affiliate of the prestigious Christie's International Real Estate. Founded in 1922 by the legendary Sir Harold George Christie, this esteemed brokerage offers sales, rentals, appraisals, and property management and proffers an incomparable selection of property listings from across the islands of The Bahamas inclusive of luxury estates, affordable homes, and condos, vacation villas, beachfront and development properties, as well as private islands. With seven offices strategically located throughout The Bahamas, inclusive of Nassau, Old Fort Bay, Freeport, Governor's Harbour, Eleuthera, Exuma, Marsh Harbour and Hope Town, Abaco, as well as associate representation in Long Island, Andros and San Salvador. The highly experienced and skilled team of HG Christie licensed agents are steeped in local knowledge and recipients of numerous accolades within the industry, both locally and internationally.
For More Information Contact:
Bettina Thompson
242-322-1041 x254
Bettina(at)HGChristie(dot)com