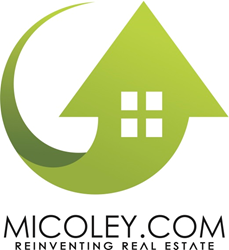 Milwaukee, WI (PRWEB) August 22, 2014
In today's market, real estate brokers are facing new challenges in getting their properties in front of as many eyes as possible and ultimately maximizing the amount of inventory sold. Green Bay, Wisconsin-based online real-estate auction firm Micoley.com, however, has developed a form of what it has dubbed "accelerated marketing," which uses the motivating principle of scarcity to create a real sense of urgency on the part of the buyer.
In the Information Age, real estate brokers are finding that selling their listings via online auctions and sales events is paying dividends that were not previously possible before the rise of the dot-com era. Micoley.com offers a unique, hybrid marketing strategy that uses events and auctions to draw potential buyers in and then emphasizes the short-term nature of the properties' time on the market, creating urgency and demand.
Micoley.com sports a team of professionals with historical depth in banking, sales, marketing, real estate and government regulations that is ready to assist in the sales and marketing of brokers' listings. The company stance: "Our system enables you to grow your market share, sell difficult properties, offer a unique alternative to financial sellers, and boost your bottom line," according to its official website.
According to the firm, the key to the process is the creation of urgency. "Once the buyer is aware of the property and knows the property will be sold, a genuine sense of urgency has been developed for the buyer. This sense of urgency typically creates a very competitive bidding environment, either at the event or in the weeks leading up to the event."
As for potential realtor concerns about listings being sold below market value, they need not worry, according to the firm. "The accelerated market approach generates net proceeds that at least equal -- and in most cases, exceed -- the traditional listing approach with highly reduced market time. The price creates desire, desire creates competition, and competition increases the final sales price."
Overall, realtors who have bought into the system are delighted to discover that they can offer sellers an exclusive alternative when listing their properties -- once they are listed on Micoley.com's state-of-the-art website, they are accessed by a nationwide buyer pool. Furthermore, existing inventory can then be converted for quick closings, and realtors can expect the selling process to shorten overall.
Since the minimum bid for a property in a Micoley auction is substantially less than the list price, when potential buyers view a listing through Micoley.com they see it as a true value and put in an offer. This contrasts greatly to the normal situation where the buyer asks to see 20+ similar properties on the market that are priced higher than an initial bidding price at an auction.
The next auction event on Micoley.com will take place on Saturday, September 27, and will feature 200 properties of various types, including residential, commercial, and vacant lands. Details can be found on the official website: http://www.micoley.com/.
About Micoley.com:
Green Bay, Wisconsin-based Micoley.com is a real estate marketing firm specializing in project focused auctions of bank-owned properties throughout the United States. The Micoley.com approach to real estate marketing tailors each auction plan to the client's individual needs. The site is constantly being updated for the benefit of buyers, as large-scale auction events are held monthly, and new properties are added daily. Broker Wade Micoley #43327-90. Broker Firm WM Enterprises, Inc. #835181-91. Auctioneer Wade Micoley 32647-052.