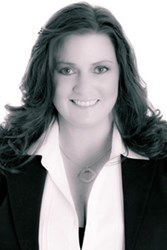 We've been seeing homes selling even when it's -60 outside.
Fairbanks, AK (PRWEB) January 28, 2014
Not even winter temperatures are deterring homebuyers of Fairbanks real estate, according to leading local Realtor Traci Schachle, who reports that home sales here remain steady throughout the year. Schachle says that the Fairbanks, Alaska area continues to grow slowly but gradually every year as people continue to relocate to the region.
"We've been seeing homes selling even when it's -60 outside," says Schachle, "and interest in the real estate Fairbanks has to offer is high no matter the season. This isn't surprising to those of us who have the privilege of living here."
Schachle reports that the city's strong and diversified economy, pristine natural environment, plethora of recreational options and overall high quality of life are what draws relocating individuals and families to the area. "The fact that the cost of living here is lower than that in most other communities in Alaska is an important factor as well," she adds.
Fairbanks unemployment average has consistently been lower than that of the state average and most employment opportunities in the private sector here are in the retail, education, health, and hospitality industries. State and federal government jobs, including in the military, are also plentiful. The per capita income in the borough has also been rising steadily over the past two decades.
"Fairbanks is just a great place to live all in all," says Schachle, who is a leading Realtor in Fairbanks, AK. "The quality of life and the opportunities available here simply can't be beat. Few other places can offer our unique combination of spectacular natural beauty, vibrant economy, a rich cultural scene, and excellent schools and healthcare services."
To start searching for homes for sale in Fairbanks, Alaska or to learn more about Traci Schachle's services, visit http://www.RealEstateInFairbanks.com or get in touch with her directly.