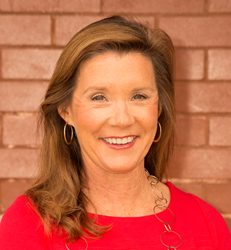 There are many other options for short or long-term vacation and property rental, such as those provided by local real estate professionals.
Coronado, CA (PRWEB) August 17, 2015
Francine Howard, of RE/MAX Hometown Realtors, who does not work with Airbnb, agrees there are pros and cons to the Airbnb model, both from a renter's standpoint and from a property owner's point of view. She advises that property owners consider the various choices for managing a rental property, before they choose to go with Airbnb, vrbo.com, vacation rentals.com, hotpads.com, or any number of programs that are available on the internet.
If the property owner actually lives at the property, and has listed it on one of these platforms, it makes a lot of sense for this to be a successful endeavor. The owner can be on site, ready to meet and greet the tenants, and has an intimate knowledge of the property and the neighborhood. Any challenge with the tenant or property can be handled immediately because the owner is closely involved with the rental. "Depending on the type of tenant that comes in, it can affect the neighbors," said Francine. "For example, if a tenant enjoys throwing large parties, this can become challenging for neighbors; the tenant may use and abuse the place, and can potentially rack up costs for damages, etc." She went on to say, "If the owner is at the property, these issues can be promptly addressed. If the owner has chosen to not be closely involved with the rental and handles everything remotely through one of these services, you can imagine the potential for things to go awry."
"Although Airbnb's Host Guarantee program does provide protection for up to $1,000,000 in damages to covered property in the event of damage, in eligible countries, it is still crucial to read the terms and conditions to fully understand what is and what is not covered," said Francine. "Additionally, the host should understand their homeowner's, renter's and/or umbrella insurance coverage."
As for the pros, a host opening up their home can meet interesting people from around the world, while making money renting out their home. Renters, whether they be travelers or business people, get the chance to stay in a home environment that is often less expensive than a hotel, and can take advantage of weekly rates. Additionally, most Airbnb homes have a full kitchen and free Wi-Fi.
"However, Airbnb is not the only game in town," said Francine. "There are many other options for short or long-term vacation and property rental, such as those provided by local real estate professionals."
Contracting with a certified property manager will provide a greater level of confidence in management of the property. Screening of tenants, getting security deposits up front, having a real human being meet and greet the tenants, is worth the cost of the management fee, which happens to be tax deductible as a business expense. When a person decides to rent out their home, they have now delved into a business. Francine advises that one should notify their homeowner's insurance regarding the addition of renting out their home. They should carry $1,000,000 personal liability with their insurance. They should make sure that all areas of their house and landscape are safe and well-lit. In addition, all systems of the house should be in excellent working condition. All of these steps will help maintain the value of the property and allow it to continue to gain equity.
Francine further commented, '"So, before googling a rental property site, look to your local property manager in your hometown. Talk to the professionals who do this for a living. Would you entrust something like your home, worth many hundreds of thousands of dollars, to an internet site? Or would you think it more prudent to work with a professional?"
About Francine Howard, RE/MAX Hometown Realtors
Francine Howard has been with RE/MAX Hometown Realtors since 2007. She focuses on residential sales and property management (vacation and long-term). For more information, please call (619) 435-8700, or visit the RE/MAX Hometown Realtors office at 112 Orange Avenue, Coronado, CA 92118.
About NALA™
The NALA offers local business owners new online advertising & small business marketing tools, great business benefits, education and money-saving programs, as well as a charity program.
Media Contact:
Tiffani Tendell
news(at)thenala(dot)com
805.650.6121, ext. 361