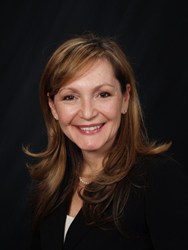 Las Vegas, NV (PRWEB) July 25, 2013
Las Vegas-based realtor Leslie Hoke recently used an unusual strategy resulting in one of her clients' homes being sold in just seven days for $20,000 above market price. How did she do it? Hoke researched comparable Las Vegas homes recently sold in the area and listed her client's home $35,000 higher. Hoke felt her counter-intuitive pricing strategy would be able to leverage current real estate market conditions in the Las Vegas area. Turns out she was spot on.
"We wanted to take advantage of the current seller's market and low inventory. Strategically listing the property located at 1029 Sable Mist Ct. above the very high end of the market, the first week proved to be overwhelmingly successful with 1-4 showings daily. By the end of the first week 4 offers were received, 2 being cash deals. The seller accepted one with a 30-day closing, appraisal waived, no concessions," exclaimed Hoke.
Savvy real estate agents in Las Vegas and industry professionals understand the many variables that affect real estate activity. Realtors with a constant pulse on their local and regional markets are able to adapt accordingly by implementing strategies that take advantage of market conditions that often result in quicker sales.
Hoke is looking to leverage market conditions in the Las Vegas Area for her other listings as well. One that includes a Green Valley home located at 59 Megan Dr. Henderson, NV 89074 in a desirable neighborhood.
The 2-story, 4 bedrooms, 2.5 baths home includes vaulted ceilings in sunken living room. 2-way fireplace & all appliances included. Also, has lots of natural light. Nice master suite & tons more!
To view pictures of this home click here.
About Leslie Hoke
Originally from California, Leslie relocated to Las Vegas and began her real estate career in 2004. With nearly a decade of experience, Leslie is known throughout the real estate community and her clients as a knowledgeable, detail-oriented, organized (sometimes too organized according to her husband) real estate pro.
After spending over 19 years working in the Publishing and Music departments of the Walt Disney Company, Leslie decided to pursue real estate and found it to be a natural fit. Leslie is a Member of the GLVAR Greater Association of Las Vegas Realtors, Member of NAR National Association of Realtors and earned a 2011 Top Las Vegas Real Estate Agents (Producer) for ReMaxPremier Realty.
Contact Information
Las Vegas Homes By Leslie
8872 S Eastern Ave #200
Las Vegas, NV 89123
702-321-1763
Contact Name: Leslie Hoke
Contact Phone: 702-321-1763
Website: https://www.facebook.com/LasVegasHomesByLeslie