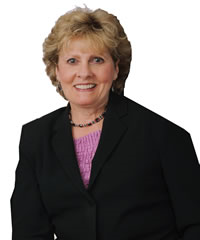 There are few other investments as certain to give you financial growth, security and personal enjoyment.
Colorado Springs, CO (PRWEB) July 27, 2017
Buying a home is one of the biggest decisions a person will make in their lifetime. "There are few other investments as certain to give you financial growth, security and personal enjoyment," said Donna Andersen, founder of the Andersen Team at The Platinum Group, Realtors and a member of The Peak Producers, which is comprised of the top ten percent of all real estate agents in the Pikes Peak Region.
However, there are certain things to consider before making such a monumental decision, including the following three:
No. 1: Choose a great lender. "Be careful of the online folks," stressed Andersen. "The come-on rates you see in advertising don't show the whole picture. Get a local recommendation (from your Realtor is best) and have a personal relationship with him or her. The lender will check that all-important credit score and quote you a rate based on where you stand. Get pre-approved so your eventual offer is more attractive, and keep your credit as good as possible."
No. 2: Get expert help on your side. Buying a house is a huge decision and investment. "You really do need the advice, counsel and direction of a good Realtor," noted Andersen. "Do your research and find a Realtor with experience and time to give to you."
No. 3: Learn about the market. Home buyers should always take a day to just view houses in their general price range. "At the end of that day, you should know what your dollar will buy, have a good idea of the neighborhoods that you like, understand floor plans and be chomping at the bit to get started for real," concluded Andersen. "This is a fun, exciting and wise moment in your life. It is not without stress, but well worth the effort."
About Donna Andersen, The Platinum Group, Realtors
Donna Andersen works with buyers and sellers in Northern Colorado Springs, Tri Lakes and the surrounding areas. Donna is a Certified Negotiation Expert (CNE), Certified Residential Specialist (CRS), and Graduate, REALTOR® Institute (GRI). The Andersen Team has extensive training in the latest real estate marketing strategies. For more information, please call (719) 238-0826, or visit http://www.andersenteam.net. The office is located at 6760 Corporate Drive, Suite 300, Colorado Springs, CO 80919.
About the NALA™
The NALA offers small and medium-sized businesses effective ways to reach customers through new media. As a single-agency source, the NALA helps businesses flourish in their local community. The NALA's mission is to promote a business' relevant and newsworthy events and achievements, both online and through traditional media. The information and content in this article are not in conjunction with the views of the NALA. For media inquiries, please call 805.650.6121, ext. 361.