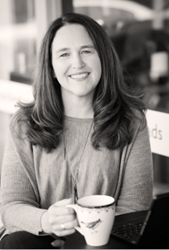 I believe it is important for business owners to know what is going on in their community and to be 'giving' leaders.
Seattle, WA (PRWEB) February 28, 2017
Broker Kathryn Lerner, of Windermere Real Estate, is beginning 2017 with a slew of scheduled sponsorships for a diverse range of Mercer Island organizations. "I believe it is important for business owners to know what is going on in their community and to be 'giving' leaders," said Lerner. "Giving back to the community has been a part of my business model in two ways: sponsoring fundraising events and donations of $500 to select organizations with each closed transaction. Over the past four years, I am proud to have donated nearly $80,000 in support of organizations on and off Mercer Island. It's just the right thing to do and I love being in a position to support a variety of needs and organizations across the Seattle area and around the world."
Lerner supported the Mercer Island Youth & Family Services Foundation, which strengthens Mercer Island through assistance, support and development programs that touch all members of the community, by sponsoring its recent Annual Breakfast on Wednesday, February 8, for the third consecutive year. "I love that we have an organization that takes care of those who could use a lift in our community," added Lerner.
Donations to the Foundation support the eight programs provided by Mercer Island Youth & Family Services. Last year, Mercer Island Youth & Family Services provided counselors in local schools, senior services, 2,275 mental health visits, emergency services, day care for 225 children and drug and alcohol services.
Lerner also sponsors Art UnCorked, an evening of wine-tasting, art, music and food in September at the Mercer Island Outdoor Sculpture Park; and Mercer Island High School Bands, as an inaugural and headlining sponsor for the "Band Together" fundraiser for the past four years. "I am very passionate about the number of youth the Mercer Island High School Band Programs impact in such a positive way every year," said Lerner. "In addition to learning how to play an instrument, kids from 5th-12th grade learn valuable life skills and many studies have shown a direct link to improved academics and increased happiness in kids who participate in music and fine arts programs."
In addition to the Mercer Island organizations, Lerner has also donated to KIDSTAGE, Teen Feed, Treehouse, the Kiran Anjali Project, Summer Search, Mercy Housing, Mary's Place, the Salvation Army and many more causes that are near and dear to the hearts of her clients.
About Kathryn Lerner, Windermere Real Estate
Kathryn Lerner works with buyers and sellers. She is an Accredited Buyer's Representative, Seniors Real Estate Specialist and Luxury Marketing Specialist. For more information, please call (206) 406-9613, or visit http://www.kathrynlerner.com.
About the NALA™
The NALA offers small and medium-sized businesses effective ways to reach customers through new media. As a single-agency source, the NALA helps businesses flourish in their local community. The NALA's mission is to promote a business' relevant and newsworthy events and achievements, both online and through traditional media. For media inquiries, please call 805.650.6121, ext. 361.