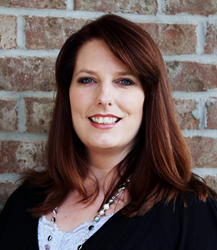 Knowing these tips will make a world of a difference during and after the home buying process.
Greenwood, IN (PRWEB) August 10, 2015
Real estate expert, Laura O'Connor said that before buyers apply for a loan, there are five key things that they should do. "Knowing these tips will make a world of a difference during and after the home buying process," said O'Connor. The first step, she said, is to reduce your debt.
"Lenders generally look for a total debt load of no more than thirty-six percent of income," O'Connor pointed out. "This figure includes your mortgage, which typically ranges between twenty-five to twenty-eight percent of your net household income. Therefore, you need to get monthly payments on the rest of your monthly debt - car payments, student loans, and revolving balances on credit cards - down to between eight-ten percent of your net monthly income."
Buyers should look for ways to save.
"You probably know how much you spend on rent and utilities, but little expenses add up, too," O'Connor said. "Try writing down everything you spend for one month. You will probably spot some great ways to save, whether it's cutting out that morning trip for coffee or eating dinner at home more often."
Establish a good credit history.
"Get a credit card and make the payments by the due date," she said, before adding, "Do the same for all your other bills, too."
After being pre-approved for a loan, O'Connor noted that buyers should make all deposits traceable. Whether it's a pay stub from work, money from a 401k, or, if the type of financing allows one's grandmother gifting the money to help buy a new home, all money going into an account needs to be properly documented.
Don't open new credit.
"It's always exciting when buying a new home to start shopping for furniture, appliances, etc. to fill it," O'Connor said. "Avoid the special financing the stores offer by opening a credit card, or even putting the items on an existing credit card - as this may change your debt to income ratio, and change your loan qualifications," O'Connor said. "In the end, you may lose the ability to afford the home for those items you just bought."
Lastly, it is important to try and keep the job one is currently in. "While you don't need to be in the same job forever to qualify for a home loan, having a job for less than two years may mean you have to pay a higher interest rate, and in the end, cause you to be able to afford less," O'Connor said. "After being pre-approved, changing jobs can derail the loan process all together, with lenders uncertain of your employment status and ability to repay the loan in the long term."
About Laura O'Connor
Laura O'Connor is a RE/MAX Select agent focused on first-time homebuyers or those looking to upgrade from their first home. For more information, please call (317) 807-1528, or visit the RE/MAX Select office at 48 N. Emerson Avenue, Suite 300, Greenwood, IN 46143.
About NALA™
The NALA offers local business owners new online advertising & small business marketing tools, great business benefits, education and money-saving programs, as well as a charity program.
PR Contact:
news(at)thenala(dot)com
805.650.6121, ext. 361