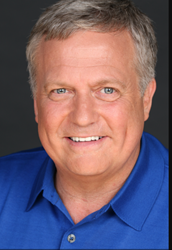 This can be attributed to pent-up buyer demand, ideal weather and more daylight hours to view homes for sell.
Nashville, TN (PRWEB) June 30, 2017
Summer is the prime season for selling a home. "This can be attributed to pent-up buyer demand, ideal weather and more daylight hours to view homes for sell," said Realtor Richard Bryan, of Fridrich & Clark Realty, a Seller Representative Specialist.
To better ensure a home stands out from others during the hot summer selling season, Bryan lists the following five tips:
No. 1: Declutter. "Prospective buyers want to see how they will live in the home, not how you lived in it," noted Bryan. "It is imperative to declutter your entire home and not leave anything out. Closets, countertops, utility room, garage and every surface in your home. Less is best when it comes to making your home show-ready."
No. 2: Make the home shine. This entails washing all the windows and thoroughly cleaning the entire house. "If needed, add a fresh coat of neutral paint throughout the interior," said Bryan. "Also, make sure to check ceilings for cobwebs, nail pops and stains, and paint if necessary."
No. 3: Ensure all light fixtures are clean and all lights have functioning light bulbs. Proper lighting can have a significant impact and literally shed light on the positive attributes of the home. "Nobody wants to buy a house that seems dark and dreary," added Bryan. "Good lighting contributes to a feeling of spaciousness."
No. 4: Pretend to have already sold the home and are moving. "Get rid of everything you don't plan on moving and pack up as many items as possible," advised Bryan.
No. 5: Enhance curb appeal. Keep the yard manicured, trim the trees and shrubbery and make sure flower beds are free of weeds. "First impressions always count, and the first thing a prospective buyer sees is the exterior of the house," concluded Bryan. "If the yard is a mess, that once-potential buyer might just keep driving to the next house for sale."
About Richard Bryan, Fridrich & Clark Realty, LLC
Richard Bryan has more than 27 years of experience in residential sales. He is an Accredited Buyer's Representative (less than 150 Nashville Realtors hold this national certification), Certified Residential Specialist (only four percent of Realtors hold this national certification), Certified New Home Sales Professional (less than 300 Realtors in the state of Tennessee hold this designation), Green Designation, Graduate, REALTOR Institute, Short Sales and Foreclosure Resource, Senior Real Estate Specialist and Seller Representative Specialist. For more information, please call (615) 327-4800, or visit http://richardfbryan.com/.
About the NALA™
The NALA offers small and medium-sized businesses effective ways to reach customers through new media. As a single-agency source, the NALA helps businesses flourish in their local community. The NALA's mission is to promote a business' relevant and newsworthy events and achievements, both online and through traditional media. The information and content in this article are not in conjunction with the views of the NALA. For media inquiries, please call 805.650.6121, ext. 361.