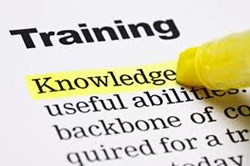 The top 1% of real estate agents use seller finance techniques to close difficult deals... maybe that's why they're #1.
Chicago, IL (PRWEB) September 27, 2013
Premier mortgage note buyer, DICARO & ASSOCIATES, LLC, launched a program today that will train real estate agents and brokers the expert level techniques for saving deals that fall flat due to unqualified borrowers or unqualified properties. This translates into turning those unqualified parties into closed deals and happy clients.
The training program is called "Temporary Co-Op Financing for Realtors". TCF, for short, teaches techniques that will allow real estate professionals to help their clients sell their homes quicker and for more money even when a potential home sale fails to close due to a bank loan denial.
For a limited time, as a program launch incentive, DICARO & ASSOCIATES, is hosting a free 30-minute training session for all real estate agents and brokers who want to learn these little-known techniques. This launch incentive can be found at http://www.nicholasdicaro.com/realtor-training.html.
Chief Instructor of the TCF technique, Nicholas di Caro, says "Ask the top realtor in your city if he or she knows how to save a deal when mortgage lenders deny financing. I'll bet 99 out of 100 agents would draw blanks. This information simply isn't being taught anywhere else. There's a real need in the marketplace for agents and their clients."
Most real estate agents and brokers get frustrated when they are unable to close the deal on a home sale. Many times, however, it isn't their fault simply because the home buyer was denied a home loan by their mortgage lender. Furthermore, the financing may fall through if the home needs a little work, or if it's a unique property type like industrial properties or raw land. All of which can be easily financed and closed with a co-operative strategy called the "Temporary Co-Op Financing" technique.
Nicholas di Caro is the Senior Investment Partner for DICARO & ASSOCIATES, LLC. Operating in all 50 states from their Chicago, Illinois location, they invest in performing and non-performing real estate notes from $5,000 to $5,000,000. They are actively buying privately held mortgage notes, deeds of trust, and land contracts secured by single family residences, mobile homes with land, and commercial properties. They have the ability to buy notes that other companies have denied, in addition to providing creative purchase options that are new to the industry. Learn more at http://www.nicholasdicaro.com.