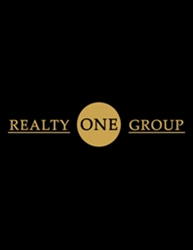 Realty ONE Group prides itself on quality leads, which requires incredible support tools. With Curb Call, Realty ONE Group is in a unique position to put agents in touch with buyers efficiently and quicker than ever before...
(PRWEB) July 29, 2014
Realty ONE Group, named one of the top ten real estate brokerage firms in the United States by REAL Trends, has announced an arrangement to offer its agents a new app that allows them to respond to "showings on demand." Called Curb Call, the app will be available exclusively to Realty ONE Group agents in four major markets.
Realty ONE Group is a progressive company, with agents who are forward thinking and constantly on the hunt for new ways to connect with buyers in need. With Curb Call, agents can focus on helping buyers get the property they want at a time that is convenient.
The process begins with an agent who has some free time between meetings. The application allows the agent to tap into a list of available showings in their local area, then arrange a meeting with the buyer to show the home. The app issues a "buyer alert" to the agent, indicating that a new prospect is local and ready to view. Once the agent accepts the showing, the buyer's contact information is forwarded to conduct the showing.
"Realty ONE Group prides itself on providing the ultimate in quality service to its clients – and that means being available when and where they are ready to buy. With Curb Call, Realty ONE Group is in a unique position to put agents in touch with buyers efficiently," said Kuba Jewgieniew, CEO of Realty ONE Group. "Buyers struggle with finding properties and scheduling viewings. This new technology removes those limitations, allowing the agent and the buyer to coordinate a showing without scheduling conflicts."
The prime benefit of the app is the "on-demand" aspect. Today's buyer has already performed his due diligence online, and most likely has an interest in purchasing the property. Curb Call closes the gap between buyer and experienced agent, helping to cement the relationship and eventually close the deal.
Realty ONE Group first introduced Curb Call in San Diego, Calif. at their ONE Talks event in May and will be rolling out the tool to agents across the company in coming months.
About Realty ONE Group
Realty ONE Group, Inc., is a full-service residential real estate brokerage firm and lifestyle brand that focuses on aligning with positive and successful agents with its superior focus on service and support. Now a national franchisor, the dynamic company has grown to 50+ offices and 5,000+ associates since its inception in 2005. Realty ONE Group was recently named fifth largest independent brokerage in the nation by REAL Trends and has been named one of the fastest-growing companies by INC. 500 for five consecutive years. For more information, visit http://www.RealtyONEGroup.com.
About Curb Call Technologies, Inc.
Curb Call is a new mobile app that connects real estate agents and showing-ready buyers in real time, on demand through a patent pending and simple user experience. Buyers can sign up for free and view profiles and feedback scores for nearby and available real estate agents, while standing outside a listing of interest. Requesting a showing from one is a simple, 5 second process. Agents can choose when and where they receive showing requests. Founded by Seth Siegler, in San Diego, CA, Curb Call was a runner up in the 2013 Realogy / Retsly Innovation Summit. Media Inquiries: Media(at)CurbCall(dot)com