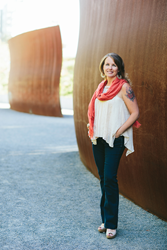 I am thrilled to receive the Five Star award for the second year in a row
Seattle, WA (PRWEB) December 09, 2015
Reba Haas, Team Reba of RE/MAX Metro Eastside, is featured in a special section of the December issue of Seattle magazine as a 2015 Five Star Real Estate Agent award winner.
Five Star Professional partnered with Seattle magazine to identify and showcase an exclusive group of real estate agents who have demonstrated excellence in their field. Less than 7% of agents in the Seattle area received this recognition.
Reba's website explains that "as the lead agent of Team Reba, she helps buyers and sellers achieve the price they're looking for by negotiating effectively, while always working to protect their financial interests."
"I am thrilled to receive the Five Star award for the second year in a row," says Reba Haas of Team Reba of RE/MAX Metro Eastside. "It means so much to me because client feedback is at its core. I have been a real estate agent for over 12 years and love what I do. Thank you to my clients for your business, ongoing support, numerous referrals and kind words along the way. It is an honor to serve you."
The 2015 Five Star Real Estate Agent award winners have been carefully selected for their commitment to professional excellence and overall client satisfaction. The award is based on rigorous research with significant focus on customer feedback and providing quality services.
"Reba was the third agent we hired to sell our home when the market was slow. She sold it within a matter of weeks. She is proactive, tenacious, and responsive. She is one of the only real estate agents I trust to advocate enough for her clients to refer my own clients to her for real estate expertise – and I have never heard anything but praise from those referrals." – Taryn Darling Hill, attorney
"Reba is a fantastic realtor. I have now used her for two purchases, and you couldn't ask for a better partner to help navigate the complex and stressful process of buying a home. In particular, she provides a ton of value during the bidding process, where she does detective work, digs into the real details, and is a good sounding board for what is realistic. She also keeps the transaction on track, and even when the deal has a lot of complexity, she keeps all the balls nicely managed. Without a doubt, the best real estate agent out there." – Zach D., CEO
It's also worth noting that "Rebecca lives by a 'give before you get' philosophy" and that "a portion of her commission each year" is donated to charity, according to Reba.
When asked what it meant to her to win the Five Star Real Estate Agent award, Reba responded, "That our hardworking efforts are recognized. It proves that our clients see the value in working with us. We strive to provide a unique and 'above the rest' experience to our buyers and sellers, so recognition in this form certainly supports that we are meeting our goals."
"We want to thank our clients for all their continued repeat and referral business opportunities. Your satisfaction is what we strive for every day, and we appreciate your trust in our services," Reba says.
Reba Haas' Five Star award profile can be viewed here.
Five Star Professional has been conducting market research to define and promote professional excellence in service professionals since 2003. Its Five Star Real Estate Agent award program is the largest and most widely published real estate agent award program in North America.
Real estate agents are awarded based on an in depth research process. Thousands of consumers are contacted to rate their real estate agent on ten evaluative criteria including customer service, market knowledge, negotiation, closing preparation and overall satisfaction. Beyond a qualifying client evaluation score, real estate agents are evaluated on objective criteria such as experience, production levels and disciplinary and complaint history.
There is no fee to be considered or awarded. Visit http://www.fivestarprofessional.com for more information.