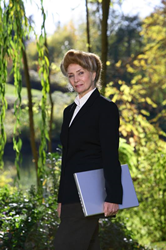 GRANTS PASS, Ore. (PRWEB) August 12, 2020
Joanne Schmalenberger & Kevin Kearns Discover Rebounding Fitness & Immunity Strength on Kleyne Talk Radio. Nature's Tears® EyeMist® Sponsors Power of Water® Water Life Science® Sharon Kleyne Talk Show on VoiceAmerica World Talk Radio & Apple iTunes.
Air Date: 10 August 2020
Guests: Joanne Schmalenberger, wellness trainer & fitness , founder of GravOxy.Beyond Fitness, Fun Fitness on the Run/Body Works That Works, and Kevin Kearns, Beach Bod Transformation & internationally known fitness trainer.
https://www.voiceamerica.com/episode/125037/fitness-and-beyond
*
Kevin Kearns calls Joanne Schmalenberger "the highest-level rebounder trainer in the world" and both he and Schmalenberger join Talk Radio VoiceAmerica World Talk Radio & Apple iTunes host Sharon Kleyne to educate people of all ages and levels about the immunity protection benefits of water, being fit and working out, and wearing masks in public.
Schmalenberger says of her rebounding workouts, "I like to call it roto-rebounding because it's like plumbing. It cleans out your lymphatic system and lungs. You are flushing the system," she continues. "The lymphatic system is your highway of health because it's cleaning out toxins while the cardiovascular system delivers nutrients."
Schmalenberger offers a variety of workouts for immunity strength on the rebounder and she uses "a whole slew of props" to make it fun and exciting. For instance, she teaches 'the slip'—how to slip and fall on ice and not get hurt. "When you're bouncing on the rebounder, you never, ever watch the news. You set up the environment wherever you are to be loving and caring for your soul and yourself. You're getting a meditation in motion when you're doing the rebounder," adds Schmalenberger. "The rebounder takes the strain out of the exercise and increases the length and sustainability of the body." Schmalenberger and Kearns stress that it is important to invest in a high-quality trampoline because a cheaper version will do more damage to joints and ligaments than a more expensive product.
Kleyne, Founder of Bio Logic Aqua® Research Water Life Science®, also believes in movement and immunity strength with the rhythm of the earth. Kleyne insists that our leaders prioritize water because "the organism of the earth lives with water. To be immune, to protect ourselves from viruses," adds Kleyne, "we have to drink a lot of pure water. Kearns and Schmalenberger agree.
"I recommend a gallon to a gallon-and-a-half of non-tap water every day," says Kearns. "I also encourage people to eat veggies and get the body moving."
We're mostly made of water," says Schmalenberger. "Drink a lot of water throughout the day. There's an APP you can get on your phone that goes off every hour, reminding you to drink water."
Kleyne also encourages exercisers of all levels and ages to mask up when exercising. "The mask protects you from spit that can transmit virus to you and to the surfaces of inanimate objects," says Kleyne. "The mask also protects others. It is just common sense to mask up for immunity protection."
*
LISTEN to the internationally syndicated The Power of Water® & Your Health sponsored by Nature's Tears® EyeMist®, naturally pH balanced water technology for acid mantel protection, on VoiceAmerica World Talk Radio & Apple iTunes with producer and host Sharon Kleyne and program director Rose Hong of Global Dragon TV. This program features James Derick, President and Co-founder of SAFE Coalition, Inc.
Follow this link: https://www.voiceamerica.com/episode/125037/fitness-and-beyond
*
Some recent Sharon Kleyne talk radio programs feature:
Andrew Sherman https://www.voiceamerica.com/episode/124905/protecting-and-harvesting-intangible-assets-amidst-global-chaos-covid-19-and-election
James Derick https://www.voiceamerica.com/episode/124796/fighting-substance-use-disorder
Dr. Mark Mincolla, Ph.D. & Kevin Kearns
https://www.voiceamerica.com/episode/124442/anti-inflammatory-diet
Dr. Anita Marshall https://www.voiceamerica.com/episode/124294/herbal-alternatives-to-drugs-and-covid-19-prevention-and-treatments
If you would like to watch a brief, entertaining educational film that demonstrates the application of the new Dry Eye Solution® technology Nature's Tears® EyeMist®, sponsor of Sharon Kleyne's talk radio program, go here: https://www.youtube.com/watch?v=l0gOr8TB45U