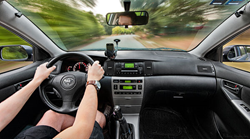 We rebuild some of the most in demand gearboxes for all types of vehicles and now offer the latest Ram models for a good price
New York, NY (PRWEB) March 23, 2015
The Ram series of trucks have held a reputation for engine and gearbox quality since the mid 1980s in the U.S. The Powertrain Pros company is now helping truck owners to buy rebuilt 68RFE transmissions through its inventory now at http://powertrainpros.com/68rfe-transmission-rebuilt.
The 6-speed Ram gearboxes that are now for sale are part of updated inventory that the Powertrain Pros company is now offering nationally. Due to the popularity of the full-size trucks series at Chrysler, in demand brands are now being reconditioned to supply an alternative to a preowned unit sold normally through junk dealers nationally.
"We rebuild some of the most in demand gearboxes for all types of vehicles and now offer the latest Ram models for a good price," said one Powertrain Pros company source.
One advantage that a reconditioned transmission buyer will receive when reviewing or purchasing the 68RFE series now available is the 4x4 compatibility. Since some automakers only provide 2WD vehicles, the 68RFE is a 4x4 gearbox that is easier to swap to ensure better performance is received during off-road shifting.
"It can be considerably less money to buy a remanufactured Ram gearbox instead of going into a dealership to purchase on that is brand new," the source included.
The Powertrain Pros company has also posted inventory about its complete Dodge inventory on the web. The page at http://powertrainpros.com/rebuilt-dodge-transmissions explains what consumers can purchase and the various models that are included in the company inventory that are discounted in price.
About PowertrainPros.com
The PowertrainPros.com company rebuilds Ford, Chevrolet, Dodge and other automaker gearboxes for sale to the public in the USA. The company has a huge inventory of assemblies that are listed on its website for sale prices. The PowertrainPros.com company provides a simple way to checkout when using its website to help auto transmission buyers save time when purchasing rebuilt components.