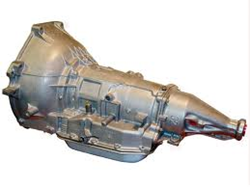 The D50 is one of the early Ram truck models in the Chrysler company and the automatic transmission has been standard in many light-duty trucks for decades
Miami, FL (PRWEB) March 27, 2015
The Ram D50 was discontinued by the Chrysler company in the year 1993, but one auto parts company is now supporting replacement parts for this brand. The Powertrain Pros company is now selling rebuilt Dodge Ram D50 transmissions for a special sale price to owners of trucks or mechanics seeking an assembly at http://powertrainpros.com/dodge-ram-d50-transmission-rebuilt.
The support for older truck parts is now possible at the Powertrain Pros company due to better agreements with suppliers in the auto industry. Since the D50 used transmissions were created by Mitsubishi, these can be more expensive for some dealers to import for sale. The reduced price Dodge gearboxes now offered can be shipped across the USA to any location.
"The D50 is one of the early Ram truck models in the Chrysler company and the automatic transmission has been standard in many light-duty trucks for decades," one Powertrain Pros rep said.
While the sale prices for the reconditioned D50 Dodge transmissions will continue through this year, the Powertrain Pros company has also discounted additional types of inventory that can be found while accessing its website. Popular makes and models for Ford and Chevy vehicles can now be purchased at a lower point of sale price online.
"We added a way to search our inventory daily through our website without collecting information from consumers who are just price shopping refurbished auto transmissions," said the rep.
The Powertrain Pros company has an established customer support number at 1-888-855-6150. Mechanics, retail parts buyers and owners of motor vehicles can now use this number to find out what inventory is on sale and what rebuilds are offered for foreign or domestic automaker brands this year.
About PowertrainPros.com
The PowertrainPros.com company provides reconditioned gearboxes for a number of top automaker brands in the United States. The company has a stocked warehouse of assemblies that are sold at low prices daily. The PowertrainPros.com company now provides a web checkout system for all of its foreign or domestic gearboxes that are marketed for consumer sale this year.