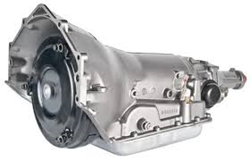 We're one of few companies that still continues to support the Oldsmobile brand in the General Motors family and are providing access to most of the units used in this vehicle brand online
Memphis, Tennessee (PRWEB) November 03, 2013
The Powertrain Pros company is now promoting rebuilt Oldsmobile transmissions at wholesale prices online at http://powertrainpros.com/rebuilt-oldsmobile-transmissions. This is partly due to the shortage that can be found in the auto industry for the defunct Oldsmobile brand in the U.S.
Prices in the replacement transmissions business are often different depending on the retailers that are used or distributors that have access to certain types of units. Consumers depending on auto parts retail stores to find a replacement for a vintage vehicle can be disappointed with the results.
The integration of the Oldsmobile units into the GM builds that are provided by this company are now giving more options to owners of vehicles, salvage companies or mechanics who are unable to find near OEM quality units as opposed to used units online.
"We're one of few companies that still continues to support the Oldsmobile brand in the General Motors family and are providing access to most of the units used in this vehicle brand online," said a PowertrainPros.com source.
The four-speed transmission units that are most often found in the later edition versions of the Oldsmobile vehicles are included in the reconditioned units that are offered for sale. The majority of vintage assemblies can be scarce due to cease of production for most parts built before the year 1990 in the U.S.
"The wholesale transmissions pricing that we feature online is helping consumers to fight back against high retailer prices," the source included. The drastic price cuts that this company now promotes online has helped to improve business since its online launch.
The Powertrain Pros company continues to support a range of automaker gearboxes for buyers online. Aside from units found in the General Motors inventory, assemblies from Dodge, Ford and Jeep are included for buyers to review using the database of inventory listed on the company website.
About PowertrainPros.com
The PowertrainPros.com company is known on a national level in the United States for providing reconditioned gearbox units produced by top automotive companies in the global marketplace. This company relies on specialists to perform all of the rebuilding activities that are featured in the company units for sale. The PowertrainPros.com company promotes the toll-free number that has been established as a point of contact to consumers researching any of the remanufactured transmissions that are listed for sale online. The company low prices and warranty inclusions have helped to grow the amount of orders this company receives each year.