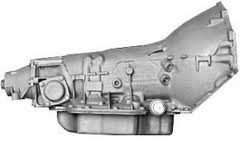 Our website is now active and is easy to use to search for GM produced transmissions for Chevy, GMC and other brands that are in the General Motors company
Houston, Texas (PRWEB) October 25, 2013
Automotive engines are one popular component that some retailers sell online to take advantage of the secondhand sales that can be completed by vehicle owners researching low-cost auto parts online. One new company specializing in rebuilt transmissions for Chevy vehicles is now introducing its wholesale prices at http://powertrainpros.com.
The Powertrain Pros company has opened its official website to market all of its General Motors produced transmissions that are rebuilt in-house by specialists in the auto industry.
The inventory that is currently promoted by this company features at or near wholesale priced gearbox units. The four-speed and five-speed editions that are common for sale online are now offered at well below the average MSRP prices.
"Our website is now active and is easy to use to search for GM produced transmissions for Chevy, GMC and other brands that are in the General Motors company," a sales source from the PowertrainPros.com company said.
The marketed wholesale pricing is offered as one comparison to the marketed retail price by auction companies and other resources online selling secondary transmission units for instant replacement into vehicles. The prices that are in place are offered as a dual solution to buyers who seek value as well as reduced prices to curb installation expenses.
"All remanufactured transmissions that are found using our warehouse search system online receive our full warranty as well as freight agreements that are in place for our buyers," the sales source added.
The Powertrain Pros company is located in Michigan and is surrounded by some of the top automakers in the global marketplace. The access that this company has to purchasing OEM units is one advantage when compared to sellers that purchase through distribution companies and can pay higher markups in price.
A quote system is one of the features that the PowertrainPros.com website provides to transmission buyers. Searches that now originate through this online system are capable of displaying immediate price quotations and the direct ability to buy the company inventory for sale.
About PowertrainPros.com
The PowertrainPros.com company is one of the top transmission rebuilding companies operating in North America that specializes in Chevrolet and other General Motors produced gearboxes. This company has launched its official website online and developed a unique search system for consumers to locate wholesale pricing. The PowertrainPros.com company is dedicated to offering the absolute lowest pricing for reconditioned transmissions as opposed to used condition units that are most often sold by auction companies online. The company staff provides the customer service solutions that help keep this company growing in size and in reputation as a online seller.