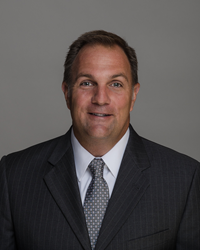 Norcross, GA (PRWEB) July 28, 2014
Recall Holdings Limited (ASX: REC), a global leader in document storage, digital document management, secure destruction services and data protection, today announced the appointment of Ron McMurtrie to the position of Vice President and Chief Marketing Officer. McMurtrie will be responsible for developing the long-term and go-to-market strategies for each of Recall's global service lines and further expanding the Recall product portfolio and brand.
"Recall has established a strong and well-earned reputation as a leader in transformational information management, and I look forward to leveraging my experience to advance the capabilities of Recall and help accelerate the company's continued growth and success worldwide," said McMurtrie. "Recall is a trusted partner focused on meeting the ever-changing needs of its customers by offering secure and integrated solutions for digital and physical information management."
Prior to joining Recall, McMurtrie served as Chief Marketing Officer at TEXbase, a provider of data management and compliance solutions for brands and retailers, and held similar executive positions at MCI, Verizon, First Data and VCE. McMurtrie brings extensive and diverse expertise in strategy, business development, product management, communications and brand management aspects of sales and marketing, including markets across the Americas, Europe and Asia.
"Ron's appointment is a critical step in supporting Recall's mission to accelerate our organic revenue growth, expand our global presence in new markets and further strengthen operations in markets we currently serve," said Doug Pertz, president and CEO of Recall. "We also look forward to the myriad ways he will fortify Recall's brand distinction globally."
McMurtrie, who holds a Bachelor's degree in Managerial Economics from the University of California at Davis, will be based in Atlanta and serve on the Recall Executive Committee. To view Ron McMurtrie's full bio, visit http://www.recall.com/about-us/leadership-team/global/ron-mcmurtrie.
About Recall
Recall is a global leader in information management solutions, offering customers complete management of its physical and digital information. Recall's innovative solutions empower organizations to make better business decisions throughout the information lifecycle, while assuring regulatory compliance and eliminating unnecessary resources, time and costs. Recall services more than 80,000 customer accounts in over 300 dedicated operation centers, spanning five continents in 23 countries. For more information, please visit recall.com.