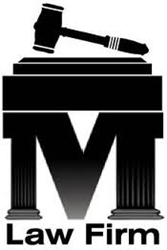 If you or a loved one is ever involved in a serious auto accident, particularly one that results in grave bodily harm of the loss of life, you should consult an attorney immediately
New York, NY (PRWEB) September 12, 2013
Vehicle crashes are the number one cause of injury and death for U.S. teens 15-20 years of age according to the Center for Disease Control and Prevention (CDC). Given these staggering statistics, it is not surprising to see the recent report by USA Today on the fatal car crash that claimed four lives earlier this month in Westchester County, NY.
There are more distractions today than at any other time in history. Cell phones, GPS, DVD players, and music players are just a few examples of distractions faced by daily commuters. These distractions may seem harmless, but to a young inexperienced driver these distractions can lead to serious injuries and sometime death when use of these devices results in a car accident.
New York Car Accident Lawyer Adnan Munawar, Esq., of Munawar & Andrews-Santillo LLP, issued a statement today informing motorists of their rights if they should become involved in such an accident.
"If you've been injured or lost a loved one in a car accident, we extend our sympathies and condolences. We realize no amount of money can ever replace your loss." said Munawar "If you or a loved one is ever involved in a serious auto accident, particularly one that results in grave bodily harm of the loss of life, you should consult an attorney immediately so that they can assess the situation, and advise you of your rights."
An attorney can help remove the frustration of dealing with the insurance companies, and help recover money for injuries and damages suffered, taking the burden off of the family.
About Munawar & Andrews-Santillo, LLP
http://www.mlawfirm.com
http://mlawfirm.com/area-of-practice/auto-accidents/
http://car-accident-lawyers-nyc.com/
Munawar & Andrews-Santillo, LLP ("MLawfirm") is a Personal Injury Law Firm in New York City. Our team of highly qualified and skilled attorneys handles and represents clients in a wide range of legal areas including: Car/Auto Accidents, Bike Accidents, Truck Accidents, Construction Accidents, Workers Compensation, Medical Malpractice and No-Fault Collection/Litigation/Arbitration or Accidents. If you need legal help feel free to contact our attorneys. We are available 24 hours a day, 7 days a week, 365 days a year to our clients. Because Insurance companies have their attorneys, adjusters and representatives well trained to defend, delay and frustrate your right to recover full and adequate compensation and damages. One of our greatest strengths is that we are Trial Lawyers. That means we prepare client's case as if it is going to court and we use tireless effort to secure the best possible results for them. At Munawar & Andrews-Santillo LLP, a preeminent New York law firms, no case is too large or too small. Our attorneys treat all clients with the respect and dignity they deserve. Our law firm and attorneys work hard to deliver the very best results to all of our clients. Do you have a legal issue? Do not hesitate to call for free consultation at (212)-400-4000.
"Lawyer Advertising"
"Prior results do not guarantee a similar outcome."
"Content of the press release is not intended to provide legal or other advice or to create an attorney-client relationship."