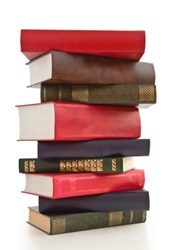 A great way to increase literacy in a classroom is to find books that relate to the truths in the lives of your students. -- Rebecca Thiegs, VP of Education for StageofLife.com
York, PA (PRWEB) October 31, 2013
As part of its Teen Challenges story writing initiative, international writing resource website, StageofLife.com, released a list of recommended Young Adult books to encourage more teens to read outside of the classroom.
"If you talk to many teens, you might hear they haven't read a book they liked in years," said Rebecca Thiegs, M. Ed. and VP of Education for StageofLife.com. "Many of them have the same complaint, 'I never read anything that applies to my life.'"
With this feedback in mind, StageofLife.com feels that even the most reluctant of readers will enjoy novels or memoirs about teenagers facing real problems.
Thiegs crafted the new YA reading list from her 15 years of classroom experiences teaching Language Arts, English, and Creative Writing to over 1,000 high school students across a wide range of learning styles and backgrounds.
"Our StageofLife.com mission is 'Changing the World, One Story at a Time' and we encourage students to tell their real life stories – the joys, the sorrows. Basically, we want them to tell their truths. A great way to increase literacy in a classroom is to find books that relate to the truths in the lives of your students," said Thiegs.
Thiegs took the experiences and feedback from her students across the years of introducing the best Young Adult novels and memoirs to build the real-world issues inspired YA recommended books list on StageofLife.com. The list identifies the book title, author, and specific teen theme, issue or challenge that's addressed in the book so that parents, teachers, and teens can review the choices to see which book will appeal most to a reader's taste or interest.
Over 80 Young Adult book recommendations appear on StageofLIfe.com's Teen Challenges Reading List. To view the YA recommended book list, visit StageofLife.com.
# # #
StageofLife.com was founded in 2009. It is a privately held start-up company that welcomes over 400,000 teens, parents, and teachers each school year to its free blogging and writing community. The site and staff produce a monthly trend report on the life of the 21st century teenager. Visit the site for more monthly teen trend reports, student blogging initiatives, free writing resources, and other educational literacy efforts.