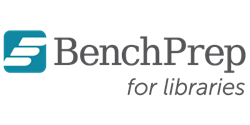 This will be a great resource for students and adults aspiring to improve test scores and build professional careers.
Prince Frederick, MD (PRWEB) March 04, 2014
Recorded Books has announced a partnership with BenchPrep to provide public libraries with interactive courses that help students and adults master GED tests, high school AP course exams, graduate entrance exams and industry certifications.
"We are excited to partner with Recorded Books to help students and adults work toward their college and career aspirations," said Ashish Rangnekar, BenchPrep co-founder. "At BenchPrep, we strive to create educational tools that are highly engaging and provide personalized learning to every student. Through this partnership, students will have access to a wide variety of high-quality courses anytime, anywhere."
BenchPrep for Libraries is a comprehensive online test-preparation platform for the top GED, civil, military and educational tests. BenchPrep can be accessed on computers and iPhone, Android and iPad devices. Courses include material from top education publishers, including McGraw-Hill.
BenchPrep offers adaptive learning that adjusts to the user's learning style. BenchPrep courses typically comprise lessons, flash cards, practice tests, full tests, study planners, game centers and progress reports.
BenchPrep courses include GED, Firefighter Exam Prep, Nursing School Entrance Strategies, AP Chemistry, LSAT Prep and Praxis I Prep.
"We're thrilled to expand our digital offerings with the addition of BenchPrep," said Rich Freese, Recorded Books president and CEO. "This will be a great resource for students and adults aspiring to improve test scores and build professional careers."
###
For more information regarding Recorded Books' BenchPrep for Libraries service, email benchprep(at)recordedbooks(dot)com or call 1-877-828-2833.
About Recorded Books
Recorded Books is the largest independent publisher of unabridged audiobooks and provider of digital content to the library, school, and retail markets. The company owns an exclusive catalog of over 13,500 audiobook titles narrated by professional, award-winning actors. Recorded Books provides digital audiobooks and eBooks to libraries through its proprietary OneClickdigital platform, as well as electronic resources, including digital magazines and films, through its proprietary RBdigital Gateway platform. The Company was founded in 1979 and is headquartered in Prince Frederick, MD. For more information, visit http://www.recordedbooks.com.
About BenchPrep
BenchPrep is a leading provider of online courses for standardized tests and professional certifications. More than 30 publishers, including McGraw-Hill and Pearson, use BenchPrep's award-winning digital learning platform to deliver interactive educational programs. It's the world's first and only assessment solution that can be used across computer, iPhone, iPad and Android devices. The company was voted "most innovative and best-in-class test prep and assessment platform" at the Education Innovation Summit and won the New Venture Challenge at the University of Chicago Booth School of Business. BenchPrep has been featured in the Wall Street Journal, the New York Times, TechCrunch, Publishers Weekly and Fast Company as a leading education innovator. For more information, visit http://www.benchprep.com.