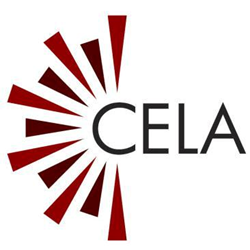 Technology has eliminated one of the biggest barriers we've faced in getting those with print disabilities timely access to our catalogue.
Prince Frederick, MD (PRWEB) February 02, 2017
A partnership between the Centre for Equitable Library Access (CELA) and Recorded Books will provide members of the print-disabled community with popular magazines previously unavailable in accessible formats. These magazines include Canadian and international magazines such as Canadian Living, The Economist and The Hockey News.
"We are thrilled to be the first organization in Canada, and we believe the world, to offer this level of access to popular magazines to those with print disabilities," said Michael Ciccone, executive director of CELA. "We've been developing this project for the past year as part of our mandate to support public libraries in bringing a full range of accessible reading materials to this community."
Ciccone added, "Magazines allow people to keep up with current affairs, explore interests and engage in social activities on a more equal playing field. And yet, until our agreement with Recorded Books, this sort of content has been out of reach for the blind and low-vision community."
Through this partnership, CELA patrons will be able to easily download magazines on the day they are published and read them using a DAISY reading app on an iOS or Android device or DAISY player. While CELA has previously offered magazines, there was a delay of up to a month between the date the magazine was published and the time the audio version became available.
"Technology has eliminated one of the biggest barriers we've faced in getting those with print disabilities timely access to our catalogue," said Tom MacIsaac, CEO of Recorded Books. "These magazines are available in many public libraries through the Zinio for Libraries service. Now, because of the partnership with CELA to facilitate centralized distribution, all Canadians will be able to read and enjoy magazines without barriers."
"The project is in the user-testing phase now, with a limited number of magazines, and CELA will be actively soliciting feedback from our patrons in order to help us create the service that meets their needs," said Ciccone.
For more information on this new service, please visit http://www.celalibrary.ca.
About CELA
The Centre for Equitable Library Access (CELA) is Canada's most comprehensive accessible reading service, providing books and other materials to Canadians with print disabilities in the formats of their choice. A national not-for-profit organization, CELA serves 90% of the estimated three million Canadians with print disabilities, in partnership with member libraries, and has users in every province and territory. CELA provides access to nearly 400,000 professionally produced titles to provide people with print disabilities with a quality library experience.
About Recorded Books Inc.
Recorded Books is a leading publisher of spoken-word content. It is the largest independent publisher of audiobooks and provider of digital media to consumer, retail, professional, school, library and infotainment markets. The company owns an exclusive catalog of more than 27,000 audiobook titles narrated by professional, award-winning actors. Recorded Books also provides digital audiobooks and eBooks, as well as other compelling third-party content, including digital magazines and films. The company operates in the United Kingdom through its W. F. Howes subsidiary and in Australia through its Wavesound subsidiary. Recorded Books was founded in 1979 and is headquartered in Prince Frederick, MD. For more information, visit recordedbooks.com.