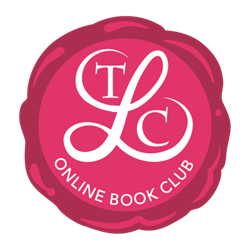 Prince Frederick, MD (PRWEB) March 16, 2017
Recorded Books Inc. has awarded a $1,000 classics audiobook collection to Port Jefferson Free Library of Port Jefferson, New York, for its participation in The Literary Classics Online Book Club.
In February, Port Jefferson Free Library became eligible for the prize when library patron Joan Kiely posted a comment for Recorded Books' free book-club discussions of Oscar Wilde's The Picture of Dorian Gray.
Since launching the book club in January 2015, Recorded Books has given away 13 audiobook collections valued at $1,000 each. Libraries participating in the book club have six chances throughout the year to win one of the collections. More details about the contest are posted on the club's blog under the Contest tab.
The book club features discussions of six classic work throughout the year. Although all titles are free to libraries through the Recorded Books OneClickdigital platform, patrons can participate in online discussions regardless of where they obtain their books.
Each title is featured for a two-month period. During the first month, participants read the book while checking out fun facts about the title on the club's social-media outlets. During the second month, discussion and debate are sparked by questions posted on Facebook.
Recorded Books, the largest independent publisher of unabridged audiobooks and provider of digital content to the library market, also offers libraries free marketing materials for promoting this complimentary service. Links to these materials are available on the club's blog under the Promotional Materials tab.
The book club is currently reading Wuthering Heights by Emily Brontë. Discussions of this classic novel will begin in April, along with another chance for a library to win a $1,000 audiobook collection. More information about the club can be found on Facebook (facebook.com/tlcobc), Twitter (twitter.com/tlcobc) and the book club blog (tlcobc.wordpress.com).
###
About Recorded Books Inc.
Recorded Books is a leading publisher of spoken-word content. It is the largest independent publisher of audiobooks and provider of digital media to consumer, retail, professional, school, library and infotainment markets. The company owns an exclusive catalog of more than 27,000 audiobook titles narrated by professional, award-winning actors. Recorded Books also provides digital audiobooks and eBooks, as well as other compelling third-party content, including digital magazines and films. The company operates in the United Kingdom through its W. F. Howes subsidiary and in Australia through its Wavesound subsidiary. Recorded Books was founded in 1979 and is headquartered in Prince Frederick, MD. For more information, visit recordedbooks.com.