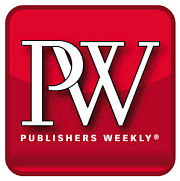 The incredible range of reviews and depth of services the site license offers will be a great asset to library professionals.
Prince Frederick, MD (PRWEB) July 19, 2016
Recorded Books announced today it has been named the exclusive reseller of Publishers Weekly site licenses to libraries. Publishers Weekly, published continuously since 1872, is known informally as "the bible of the book publishing industry."
Libraries that purchase a site license are granted access to Publishers Weekly's searchable archive of 200,000 book reviews dating back to 1991, 80,000 articles going back to 1995 and other material online as well as a digital facsimile of its weekly print edition—all without having to log in. As part of the site license these libraries also receive print subscriptions to Publishers Weekly.
"We are pleased to work with Publishers Weekly on bringing this essential database to librarians," said Jim Schmidt, SVP of sales and marketing at Recorded Books. "The incredible range of reviews and depth of services the site license offers will be a great asset to library professionals."
"Publishers Weekly is excited to work with Recorded Books on this project because of its strong presence in libraries," said Carl Pritzkat, vice president of business development for Publishers Weekly. "Librarians already know how important Publishers Weekly is for them, and now with the site license it's easier than ever for every librarian to have access to Publishers Weekly's great content."
Sales of the site licenses will be handled through Recorded Books' Prince Frederick sales office. Fulfillment will be handled by Publishers Weekly.
ABOUT RECORDED BOOKS, INC.
Recorded Books is the largest independent publisher of unabridged audiobooks and provider of digital media to consumer, retail, professional, school, library and infotainment markets. The company owns an exclusive catalog of more than 27,000 audiobook titles narrated by professional, award-winning actors. Recorded Books also provides digital audiobooks and eBooks, as well as other compelling third-party content, including digital magazines and films. The company operates in the United Kingdom through its W. F. Howes subsidiary and in Australia through its Wavesound subsidiary. Recorded Books was founded in 1979 and is headquartered in Prince Frederick, MD.
ABOUT PUBLISHERS WEEKLY
Publishers Weekly is the international news platform of the book publishing industry. Founded in 1872 and published weekly since then, the magazine boasts 700,000+ Twitter followers, Facebook "likes" and other social media followers; publishes eight e-newsletters, PW Select (a monthly supplement), two blogs, a mobile edition, digital editions and apps; and features a thriving website that reached nearly 9 million unique visitors in the last year.
For more information, contact Becky Wyatt, 410-535-5590, rwyatt(at)recordedbooks(dot)com, or Christi Cassidy, 917-217-4269, ccassidy(at)publishersweekly(dot)com.