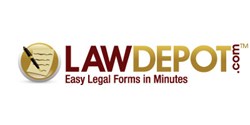 Dayton, OH (PRWEB) October 07, 2013
Dayton Metro Library (Dayton, OH), in partnership with RBdigital from Recorded Books (Prince Frederick, MD), is pleased to announce the introduction of LawDepot, a popular online legal form service designed specifically for use by the patrons of public libraries.
With over 10 years of experience, LawDepot has drafted over one million contracts and has helped their clients save half a billion dollars in legal fees. LawDepot provides a quick and easy way to create customizable legal documents. By following a simple step by step process, library patrons will be able to create a large variety of state specific legal forms. After a document has been completed, users will have the option to print, download or save their form to LawDepot's secure archive. All LawDepot documents have been developed by an experienced team of in-house lawyers and are regularly updated to ensure accuracy.
Many Americans do not have such important documents as a Last Will and Testament or Medical Power of Attorney because of the cost and difficulty in obtaining them. The LawDepot service will allow Dayton Metro Library patrons to easily prepare these and other important documents, at no cost directly from the library's website.
Popular forms offered by LawDepot include Bill of Sale, Last Will and Testament, Lease Agreement, Lease Notices, Living Will, Power of Attorney, Prenuptial Agreement, Promissory Note, Release Agreement, Sales Agreement, Service Agreement and hundreds more.
See a library staff member for more information on how to access LawDepot or go to http://www.daytonmetrolibrary.org.
About Recorded Books
Recorded Books, LLC is a leading provider of library services around the world, one of the largest independent producer of unabridged audiobooks, and a distributor of other audio products. Recorded Books delivers its products as both physical media (CDs and Playaway digital players) and via OneClickdigital, a downloading service featuring eBooks and professionally narrated English- and Spanish-language audiobooks for adults, children and young adults. Through RBdigital, Recorded Books also offers a host of educational and entertainment services, including digital magazines, language-learning programs, software training, and database services. Recorded Books is a division of Haights Cross Communications. For more information, visit http://www.recordedbooks.com.
About LawDepot
LawDepot is the most advanced publisher of do-it-yourself legal documents. Using a unique step by step method, LawDepot simplifies the process of creating a customized legal document. LawDepot products cover all facets of the legal industry including: Estate Planning, Family Law, Real Estate, Business and Human Resources. Over a million satisfied customers have trusted LawDepot to solve their legal needs, while avoiding having to pay expensive lawyer fees. For more information, visit http://www.lawdepot.com.