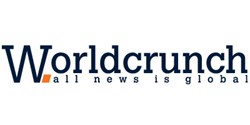 We hope our patrons will enjoy access to news from leading global media translated into English.
Livingston, LA (PRWEB) October 01, 2013
Livingston Parish Library (Livingston, LA), in partnership with RBdigital from Recorded Books, is pleased to announce the availability of Worldcrunch for Libraries, the world's best source for English-translated news from leading global news sources.
Worldcrunch offers users global perspective on world affairs from over four continents in the following categories: world affairs, business and finance, culture/society, tech/science, opinion/analysis, eyes on the U.S., and food/travel. The most relevant foreign news articles are translated into English, while readers also have the option to read an article in its original language. Users have unlimited access to thousands of up-to-date stories from around the world, searchable by topic, and Worldcrunch can be easily viewed on any Internet-enabled device, making it available on the go.
"Livingston Parish Library is pleased to add Worldcrunch to our growing menu of online services," said Giovanni Tairov, Livingston Parish Library director. "We hope our patrons will enjoy access to news from leading global media translated into English."
Please see a library staff member at Livingston Parish Library for more information on how to access this service, or go to http://www.mylpl.info.
About Recorded Books
Recorded Books, LLC is a leading provider of library services around the world, one of the largest independent producer of unabridged audiobooks, and a distributor of other audio products. Recorded Books delivers its products as both physical media (CDs and Playaway digital players) and via OneClickdigital, a downloading service featuring eBooks and professionally narrated English- and Spanish-language audiobooks for adults, children and young adults. Through RBdigital, Recorded Books also offers a host of educational and entertainment services, including digital magazines, language-learning programs, software training, and database services. Recorded Books is a division of Haights Cross Communications. For more information, visit http://www.recordedbooks.com.
About Worldcrunch
Worldcrunch delivers the best global journalism previously shut off from English language readers: selecting, translating and editing content from top foreign-language outlets. The most relevant foreign news articles are produced in English by Worldcrunch staff and contributors around the globe, deployed to react quickly to events and find the best stories in the international media. By combining a network of the top global publications and the highest professional journalistic and linguistic standards, Worldcrunch creates a whole new well of top-shelf news content from the best sources covering the world today.