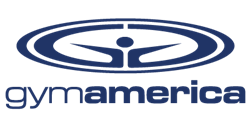 This service is something that is easy to use, easy to access, and hard to live without.
Kansas City, MO (PRWEB) November 05, 2013
Mid-Continent Public Library (Independence, MO), in partnership with RBdigital from Recorded Books (Prince Frederick, MD), is pleased to announce the availability of GymAmerica for Libraries, a comprehensive online fitness, health and nutrition service designed to help library patrons get in shape and live a healthier lifestyle.
Through the library's website, patrons of Mid-Continent Public Library have access to exclusive and build-your-own fitness and diet programs. Over 1,200 exercises with instructional videos are available, along with a 40,000+ food database and recipe finder and maker. Patrons can monitor their progress with easy-to-use diet, nutrition and workout trackers, as well as an iPhone® App for real-time tracking. GymAmerica is like having your own personal trainer and nutritionist, available for free through your library.
"GymAmerica gives our patrons access to reliable health information, recipes, and exercises to benefit their lives," said Amy Caviness, Electronic Resources Manager. "This service is something that is easy to use, easy to access, and hard to live without."
For more information, please see a library staff member at any 31 Mid-Continent Public Library locations, or go to mymcpl.org.
Access Your World
Mid-Continent Public Library is the largest library system in the Kansas City metropolitan area, operating 34 libraries and serving over 770,000 people in Jackson, Clay, and Platte counties. The Library strives to enrich our citizens and communities through expanding access to innovation, information, ideas, and inspiration.
For more information, visit mymcpl.org/about-us/press-room. You can also find us on Facebook, follow us on Twitter, watch us on Vimeo, and view us on Flickr.
About Recorded Books
Recordedding provider of library services around the world, one of the largest independent producer of unabridged audiobooks, and a distributor of other audio products. Recorded Books delivers its products as both physical media (CDs and Playaway digital players) and via OneClickdigital, a downloading service featuring eBooks and professionally narrated English- and Spanish-language audiobooks for adults, children and young adults. Through RBdigital, Recorded Books also offers a host of educational and entertainment services, including digital magazines, language-learning programs, software training, and database services. Recorded Books is a division of Haights Cross Communications. For more information, visit http://www.recordedbooks.com.
About Genesant Technologies
Genesant Technologies, Inc. is a Washington D.C. area software company founded in 1999 that specializes in developing custom health and fitness software and web sites. Genesant distributes its software through proprietary web properties and white-label partnerships. Its award-winning software services include online meal planning, nutrition tracking, exercise planning, workout tracking, weight loss & fitness challenges, community features, WIXTM health risk assessments, real-time iPhone app integration and more. Genesant provides turn-key solutions for B2C and corporate wellness companies. For more information, visit http://www.genesant.com.