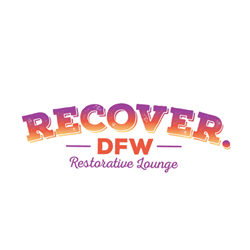 DALLAS (PRWEB) May 22, 2019
The first and only walk-in athletic recovery lounge is now open for business in Richardson, Texas. Recover DFW is an innovative concept that provides low-barrier access to state-of-the-art recovery equipment. Recovery is becoming increasingly vital to the high-performing athlete in their efforts to reduce fatigue and enhance performance and in recent years there has been a significant increase in research showing both the effect of adequate recovery on physiological and psychological health.
Recover DFW's restorative lounge possesses uniquely designed equipment scientifically proven to aid in the process of body recovery and restoration. This allows athletes, work-out enthusiasts and everyday people to recover quicker and enhance overall performance and functioning.
Modalities include:

CryoPenguin provides a nitrogen vapor cooling technology system. The high-end localized cryotherapy device able to be used on the body & the face.
GameReady integrates iceless cold, controllable heat, rapid contrast, and active compression therapies. GameReady therapy improves pain relief, increases muscle strength and range of motion all while reducing muscle stiffness.
Sunlighten Infrared Sauna is a type of sauna that uses light to create heat. Infrared waves are easily absorbed and promote relaxation and numerous other health benefits.
NuCalm is a relaxation system designed to biochemically help your brain interrupt the adrenaline and cortisol release, by mimicking what naturally occurs in your brain right before you sleep.
The NormaTec PULSE Recovery System are dynamic air compression devices designed for recovery and rehab. The system includes a control unit and attachments which go on the arms, legs or hips and uses compressed air to massage your limbs and speed recovery.
Hydro-Massage is created by pulsating jets of warm water. The heat relaxes you and the pressure of the water jets against your body soothes your aches and pains.
Recover DFW is open 7 days a week, providing accessible and realistic opportunities for needed relief. There are a variety of membership options and service packages.
For more information about Recover. DFW please visit http://recoverdfw.com/ or call 469.436.4325