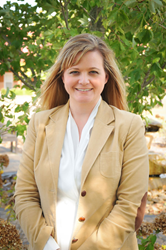 I'm looking forward to being a part of one of the most dynamic treatment centers in the industry.
Nunnelly, TN (PRWEB) October 18, 2016
The Ranch℠ treatment center in Tennessee has named Gina Marchando, DMFT, LMFT, as its clinical director. Dr. Marchando has a rich background in working with clients suffering from childhood trauma, post-traumatic stress disorder and the full spectrum of dissociative disorders. Dr. Marchando also has broad experience in the treatment of eating disorders.
"I have known about The Ranch and the rich clinical services offered for many years," Dr. Marchando said. "Clients have said hands down that it was an amazing, life-changing experience, and I'm looking forward to being a part of one of the most dynamic treatment centers in the industry."
As clinical director, Dr. Marchando oversees the facility's lead therapists, clinical specialists and clinical coordinators. She earned her Doctor of Marriage and Family Therapy degree from Nova Southeastern University and has worked at various levels of care, including private practice and inpatient and outpatient psychiatric care. She also has taught at both the master's and doctorate levels. Dr. Marchando brings extensive experience working with the LGBTQ population. Her specialty as a traumatologist is working with PTSD and the full spectrum of dissociative disorders, including dissociative identity disorder.
"What I hope to accomplish at The Ranch is to maintain the integrity of the sound clinical work that is already being done, but expand services to be inclusive of the dissociative trauma population," she said.
Treatment at The Ranch is comprehensive and tailored to each client. In addition to traditional therapies, The Ranch offers equine therapy, expressive art therapy, EMDR and a Native American sweat lodge, among other integrative and experiential approaches. Delivering this broad range of therapies is a treatment team with diverse skills, including master's level therapists, nutritionists, nurses, a psychiatrist, a spiritual coach and other skilled professionals.
About The Ranch℠ Treatment Center
Established in 1999, The Ranch treatment center provides gender-separate therapeutic programs that address the underlying causes of trauma, addictions, eating disorders and other self-defeating behaviors. We offer innovative therapies that delve into the deep issues that thwart recovery, allowing clients to heal mind, body and spirit while learning personal accountability. Surrounded by the scenic beauty of the Piney River and the farms and ranches of Nunnelly, TN, The Ranch offers programs with a variable length of stay, which allows each client to anchor new recovery behaviors needed for lasting change. For more information about The Ranch treatment center, call (855) 893-5987 or visit http://www.recoveryranch.com.
The Ranch is a member of Elements Behavioral Health, an owner of a series of behavioral health programs located throughout the United States. The Elements Behavioral Health® family of programs offers comprehensive, innovative treatment for substance abuse, sexual addiction, trauma, eating disorders, and other mental health disorders. Through its programs, the company is committed to delivering clinically sophisticated treatment that promotes permanent lifestyle change, not only for the patient but for the entire family network. For more information, visit elementsbehavioralhealth.com.