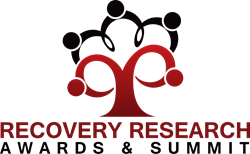 "I am grateful for the increased focus and recognition of the merit of recovery-focused research and I am delighted to be presenting some of my research findings from the past 25 years at this event."
Boca Raton, Florida (PRWEB) October 30, 2016
Life of Purpose Treatment and the Association of Recovery Schools (ARS) are pleased to announce the 2016 Recovery Research Awards and Summit. This year's event will be held Friday, November 18 at The George Washington University in Washington, D.C.
The one-day summit includes presentations by our honorees, as well as a panel discussion and the second annual Association of Recovery Schools Awards Luncheon. The Recovery Research Awards and Summit was created to honor the work of nationally renowned researchers whose work is focused on the addiction and recovery field.
This year's honorees include Harvard's John Kelly, Ph.D., ABPP, SAMHSA's Kana Enomoto, M.A., Marc Fishman, MD, Amelia Arria, Ph.D., Scott F. Basinger, Ph.D., Thomas Kimball, Ph.D., LMFT, and Transforming Youth Recovery's Stacie Mathewson.
"I am deeply honored to be the 2016 recipient of the William L. White Lifetime Achievement Award in Addiction Research," said honoree John Kelly. "I am grateful for the increased focus and recognition of the merit of recovery-focused research and I am delighted to be presenting some of my research findings from the past 25 years at this event."
On December 5, 2015 the Association of Recovery Schools (ARS) hosted their first Annual Recovery Research Awards Banquet. This event honored a number of champions within the recovery and addiction research field. Award recipients included the renowned William ("Bill") White; Dr. Nora D. Volkow, Director of the National Institute on Drug Abuse (NIDA), Dr. John Kelly of Harvard Medical School, Dr. Sigurd Zielke, co-founder of Hope Academy Recovery High School, Dr. Andy Finch, co-founder of ARS, Dr. Paul Moberg, acclaimed evaluation researcher, and Andrew Burki, Founder and CEO of Life of Purpose Treatment.
"We are incredibly grateful to the George Washington University for hosting this event and continuing to promote the advancement of the field of recovery research," said Andrew Burki, event sponsor and Founder and CEO of Life of Purpose Treatment. "The desperate need for meaningful evidence-based recovery research continues to be the single greatest obstacle in shifting public policy and securing appropriate funding to actually address the substance use disorder epidemic in the United States. When we look back at this darkest of times in the history of substance use disorders ravaging our country, it will be the tireless work of recovery researchers that finally equipped recovery advocates and politicians with tools to implement the changes every single community in our country so desperately needed. The ongoing and ever increasing number of deaths from a treatable health condition is unacceptable. The economic burdens to our communities from not properly addressing this crisis are unacceptable. We need lasting and sustainable solutions to support individuals with substance use disorders to find and sustain recovery, meaning and purpose in their lives. These recovery researchers, others like them, and still others yet to come, are both the single greatest hope and the key to finding and implementing that solution on a national scale."
Proceeds from this event will benefit the Association of Recovery Schools. Supporting recovery research and recovery in an academic environment is the only economically viable solution to the addiction pandemic we are facing.
To learn more about this year's event, click here.
About Life of Purpose Treatment
Life of Purpose is an academically focused substance use disorder treatment facility located on college campuses across the United States. We specialize in the treatment of young adults, age 17 and older, whose education has been disrupted by substance misuse.