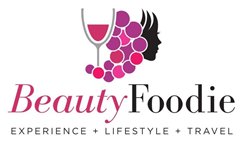 Imagine every year women enjoy life and party for good. Join today to experience exclusive foodie trips to France, Italy, and Spain.
Santa Monica, CA (PRWEB) May 04, 2017
Recruiting for Good, a Santa Monica based social cause staffing company rewards referrals with exclusive foodie travel destinations to France, Italy and Spain.
According to Recruiting for Good founder, Carlos Cymerman, "Recruiting for Good develops personal relationships with moms who participate and rewards meaningful culinary travel experiences that change lives. Moms can choose to gift rewarded trips to anyone living in the U.S."
How Moms Qualify and Sign Up
1. Have a LinkedIn profile.
2. Live in the United States.
3. Make a professional referral to enable recruiting.
To secure a spot email Carlos(at)RecruitingforGood(dot)com.
Rewarding Moms Exclusive Foodie Vacations with U.S. Companies
1. A Taste of Tuscany, travel provided by Classic Journeys.
2. Bon Appetit Provence, travel provided by Classic Journeys.
3. Enjoy Spain, A Taste of Andalucia, travel provided by Epitourean.
About
Recruiting for Good, a fun cause-based staffing company that has been connecting talented technical professionals to great jobs since 1998. Our fun mission is inspiring people to kickass, and party for good. To find great talent often, your next job, or participate in the Foodie Vacation reward email Carlos(at)RecruitingforGood(dot)com