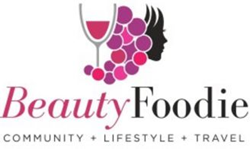 Participate to help make a difference and enjoy Aspen Food Wine Festival Reward to party for good...
Santa Monica, Ca (PRWEB) October 11, 2016
According to Recruiting for Good founder, Carlos Cymerman, "We love making life fun and rewarding. Women who participate in our referral reward program will help fund travel for local nonprofits supporting kids with special needs, and moms. And enjoy all-inclusive food and wine festival travel rewards."
How Does 1 for 1 Beauty Foodie Reward Work
1) A woman introduces an executive hiring professional staff.
2) Recruiting for Good finds the company a new employee, and earns a finder's fee.
3) A portion of the fee is shared to donate $2,500 to local nonprofits, and to reward a food & wine festival travel experience.
Carlos Cymerman adds, "We are excited to reward 100 women travel to the 2017 Aspen Food and Wine Festival: flights, hotel accommodations, and tickets to the event. We welcome women who love to make a difference, have fun, and party for good."
Helping Fund Travel for Local Nonprofits
Recruiting for Good is working collaboratively to help families of special needs kids offset the cost of travel through nonprofit, Aut2bfit. There are 3 rewarding trips planned for 2017: adventure trip to Utah, surfing vacation, moms rejuvenation getaway (without kids).
About
Recruiting for Good, a fun cause based staffing company that has been connecting talented technical professionals to great jobs since 1998. Our mission to help fund rewarding travel to see the world for good; to learn how visit RecruitingforGood.com.
Neferteri Plessy possessed a vision, passion, and spent a year gathering concerns from single mothers in her life; she launched Single Moms Planet, a nationwide movement and nonprofit designed to educate, empower, and up lift single mothers and their children. The Single Moms Planet motto from day one has been "Empower a Single Mom, Empower the World;" to learn more visit singlemomsplanet.com
Kristina Bant Jenkins, parent of a child with autism, founder of nonprofit, Aut2bFit™, Member of Single Mom Planet Community, and USC Graduate. Mission of Nonprofit to bring together parents and families of children touched by autism with a community of athletes and physically active, fitness-conscious people who are committed to raising awareness for autism through the love of sport and a lifestyle of family-fun activities. http://www.aut2bfit.org