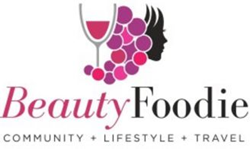 Participate to help make a difference and enjoy Aspen Food Wine Festival Reward to party for good...
Santa Monica, Ca (PRWEB) October 11, 2016
According to Recruiting for Good founder, Carlos Cymerman, "We love making life fun and rewarding. Women who participate in our referral reward program will enjoy all-inclusive food and wine festival travel rewards."
How to Earn Beauty Foodie Reward
1) A woman introduces an executive hiring professional staff.
2) Recruiting for Good finds the company a new employee, and earns a finder's fee.
3) A portion of the fee is shared to reward a food & wine festival travel experience.
About
Recruiting for Good, a fun cause based staffing company that has been connecting talented technical professionals to great jobs since 1998. Our mission to help fund rewarding travel to see the world for good; to learn how visit RecruitingforGood.com.