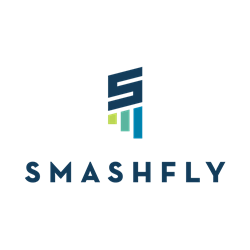 We will continue to invest in our team so we can ensure that every customer experiences what you expect from SmashFly: an excellent product with a clear vision from a team that's invested in the success of its customers.
Boston, MA (PRWEB) December 17, 2013
SmashFly Technologies, innovator in recruitment marketing technology and analytics, announced today details of the phenomenal growth it has experienced throughout 2013 which includes key customer wins, significant investments in the SmashFly team as well as the demonstrated emergence of the Recruitment Marketing Platform (RMP) category.
SmashFly helps organizations gain true insight into their recruitment performance by capturing accurate actionable analytics across the entire strategy. They do this through the SmashFly Recruitment Marketing Platform which enables recruiting organizations to utilize every solution needed to find and attract high quality talent in one centralized Platform connecting Job Distribution, CRM, SEO, Mobile and Social into a single unified strategy. With the SmashFly Platform, organizations are able to tie together what are often disparate recruiting initiatives including Military, Campus, High Volume Hiring, Diversity and so on, and execute on these initiatives from within a single system to gain full insight into measuring success. All of which result in improved recruiting performance and strategic alignment.
--- Significant Customer Growth with "Full Platform" Customers ---
SmashFly carried significant sales momentum throughout 2013 resulting in a record 120% annual sales growth as of December 1, 2013 with key customer wins in the targeted industries of aerospace, healthcare, power management, information technology, financial services, supply chain management, transportation, and hospitality. It's also interesting to note that 2013 marked the true transformation of organizations thinking differently about Recruitment Marketing, shifting away from clients requesting point solutions towards them seeking full platform solutions.
With this sales momentum, SmashFly has provided services to some of the most respected companies in these industries including Lockheed Martin, Eaton, CDW, McGraw Hill Financial, CHEP and Panda Restaurant Group among others.
"It's clear when you look at our customer list, that we are building something special here at SmashFly. The marquee brands above don't make selection decisions lightly and this further confirms the value of our vision of what a Recruitment Marketing Platform is and will be in 2014," said SmashFly Chief Sales Officer Scott Fowle. "Companies can no longer rely on fragmented point solutions to maintain a competitive advantage in their recruiting strategy but need to leverage marketing and analytics delivered from a full platform view to continuously improve how they find, attract and engage the best talent. We entered the year with customers asking us for Job Distribution, a CRM Solution or a better Career Site. That has clearly changed as we are getting inquiries for a Recruitment Marketing Platform."
--- Strategic Hires Fuel Growth ---
Since its inception, SmashFly has always focused on building a team that truly understands Talent Acquisition. In 2013, they continued this focus with significant investments in their Sales and Customer Success teams, leading to one of the most experienced teams in the Human Capital Management (HCM) technology space.
SmashFly sales growth was fueled with key hires within Sales Leadership and Sales Operations. In May 2013, Scott Fowle joined the SmashFly leadership team as Chief Sales Officer. Scott brings more than 25 years of sales experience in technology, software and business services having held Sales leadership positions with a variety of then-emergent HR solution providers that have helped shape the HR Technology industry including HireVue, SuccessFactors, Taleo and CareerBuilder. Under Scott's leadership, the sales team optimized overall sales efficiency, developed key partner relationships and improved sales messaging, resulting in record annual sales growth in 2013.
SmashFly consistently receives high marks from customers as their vendor of choice and made huge strides and investments to maintain this sentiment. SmashFly increased the size of the Customer Success team this past year with several key hires in account executive, implementation, training and product support roles, all with 9+ years of individual impressive depth and experience in the recruitment marketing and technology domain. This team oversaw the successful implementation of every new customer, the development of an improved and robust training curriculum and the creation of one of the industries most complete customer onboarding programs.
"When you look at the team we've assembled at SmashFly, I'm proud to say you'll see one of the most experienced in the HCM space. Great people that get things done is the backbone of SmashFly and every employee has helped contribute to the success we've had in 2013," said SmashFly CEO Michael Hennessy. "We will continue to invest in our team so we can ensure that every customer experiences what you expect from SmashFly: an excellent product with a clear vision from a team that's invested in the success of its customers."
--- Continued Momentum in 2014 ---
"2013 marked an important turn in how organizations think about recruiting. The passive transactional recruiting processes used today by many will soon be a thing of the past replaced by a more proactive marketing approach," said SmashFly Director of Marketing Chris Brablc. "When we look at 2014, it will all be about organizations re-evaluating how they find and attract talent. That means looking for more robust recruitment marketing solutions with a keen eye toward how they capture and utilize analytics to move their strategy and overall performance forward."
--- About SmashFly ---
Top-performing organizations know that good recruiting is about quality, not quantity. They understand that in a changing world, getting the best applicants ahead of the competition — and doing it cost-effectively — demands efficiency, expertise, clarity, and reliability. It's about transforming the way they recruit, and not dealing with a bunch of vendors when one will do the job. SmashFly answers all of those demands right out of the box. SmashFly isn't a cobbled collection of solutions from "valued business partners." It delivers every piece of recruitment marketing from a single organically built platform, connecting job distribution, career site management, and CRM as well as social and mobile into a marketing and relationship-management suite that's powerful, yet easy to implement, learn, and use. As for insight, we deliver rich, practical, and actionable analytics right into the hands of any user or stakeholder through user-friendly dashboards. When you go with SmashFly, you get the tools you need to transform the way you find, attract, and engage candidates.
SmashFly is headquartered near Boston, MA. Connect with them at http://www.smashfly.com or on their blog at http://blog.smashfly.com.