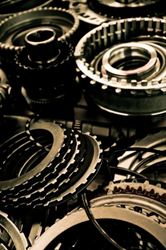 We're focused on the used parts industry and connect with thousands of junkyards and auto wrecking yards to find parts for used motor vehicles
Milwaukee, WI (PRWEB) May 23, 2014
Competition for vehicle parts and accessories has increased in the North American market due to new sellers offering new price levels. The Auto Pros USA company specializes in the salvage components industry and is helping consumers this year by offering recycled auto parts for sale at http://autoprosusa.com.
This shift in inventory is designed to help buyers of junk car parts or purchasers of parts that are gently used. New American resources to buy salvage industry parts are being used by the Auto Pros company to increase the levels of quality supplied to each consumer.
"We're focused on the used parts industry and connect with thousands of junkyards and auto wrecking yards to find parts for used motor vehicles," an Auto Pros rep said.
The recycled parts for sale that are positioned in the Auto Pros USA inventory are not typical high mileage components that can be found on websites like eBay or Craigslist in the U.S. One of the differences in the preowned inventory available is the revised scheduled of warranty coverage supplied with each purchase through 2016.
"Buyers of the thousands of replacement auto parts that we sell through our website no longer have to worry about breakage or sudden deterioration due to our components warranty coverage," the rep added.
The Auto Pros USA company has a new toll-free phone line that is used to quote prices for inventory and provide additional content to consumers. Consumers who dial 1-888-230-1731 from anywhere in the United States are now connected with salvage car parts specialists.
About AutoProsUSA.com
The AutoProsUSA.com company website is now one source used by thousands of American purchasers of replacement parts for all brands of motor vehicles on the Internet. The company solutions include immediate price quotations that are explored on the homepage. The AutoProsUSA.com company has emerged as a top competitor for used components through its connections in the automotive community. From low pricing to no cost warranty packages, this company continues to dominate the motor vehicle parts market inside the U.S.