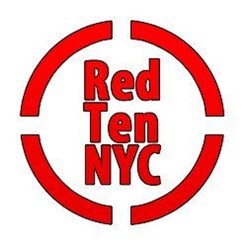 What separates Red Ten NYC from many traditional marketing firms is our focus on data.
New York City, NY (PRWEB) August 14, 2013
Findings from The Fournaise Marketing Group in the 2013 Global Marketing Effectiveness Program, which surveyed more than 1,200 CEOs across North America, Europe, Asia and Australia, claim 78% of CEOs do not trust their advertising and media agencies to create effective campaigns because they have lost faith in their ability to deliver performance-driven results.
Red Ten NYC reports increased client demand in their results-driven marketing and customer acquisition services due a lack of performance amongst traditional marketers. The Fournaise study – released this July – reveals that CEOs feel that most marketers are more concerned with creativity than results and are unable to provide quantifiable evidence that their methods increase their clients' bottom line. 74% of CEOs surveyed claimed that advertising and media agencies were not connected to business realities and time constraints, and 72% of CEOs believed that marketers relied too heavily on instinct and 'questionable' information as opposed to objective data. An example of this lack of awareness can be found in a survey by Econsultancy and Responsys in March this year, which reported that 75% of marketing firms plan to increase their budgets for 'new-age' marketing such as online, digital and social media, with 56% surveyed planning on an increase of over 20%. However, only 50% of the firms surveyed claimed a 'very good' or 'good' understanding of digital marketing ROI, whilst 18% admitted their understanding was 'very poor'.
Red Ten NYC positions itself firmly as performance-driven to ensure the most efficient and cost-effective return for clients. Red Ten NYC operates a numbers-based system whereby resulted are tracked over daily, weekly, monthly and quarterly periods to observe trends and monitor performance. A source from Red Ten NYC explained: "What separates Red Ten NYC from many traditional marketing firms is our focus on data. Through the use of accurate reporting, we can find out quickly which methods are successful and have constructed systems and structures based on tried-and-tested methods, which reduces our margin of error."
Red Ten NYC offers a paid on results direct marketing solution to clients, this service is available across all industries and extends the whole East Coast of America. "Offering clients the opportunity to only pay for the sales or customer acquisitions delivered makes outsourcing their marketing and sales campaigns to us a very easy decision for our clients. We are confident in the services and marketing methodology we use, and performance based services work very well for us. We can typically guarantee a customer conversion rate of 3 – 10% of cold leads," outlined a source from Red Ten NYC.
Red Ten NYC is a direct marketing and sales firm who represent clients in the telecoms, finance, non-profit, and energy sectors.
###
Follow us on Twitter: https://twitter.com/RedTenNYC
Source: http://www.fournaisegroup.com/Ad-Media-Agency-Performance.asp