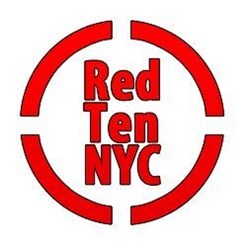 Our direct sales campaigns mean we are able to build relationships with customers
New York City, New York (PRWEB) September 05, 2013
Consumer spending fuels about 70% of the US economy and direct sales campaigns are in high demand, according to Red Ten NYC. Reaching customers through direct mail channels is big business. Currently over $40 billion dollars is spent on direct marketing in the United States. Red Ten NYC provides a cost effective route to market to their clients; the firm allow a more effective budgeting and provide a cost effective alternative to mass media marketing campaigns. Red Ten NYC benefit those clients with a limited or no advertising budget because the firm guarantee results.
As retail sales and high street sales plummet (due to a smaller disposable income available to many people because of higher living costs and lower or stagnated salaries) businesses are looking for alternative ways to reach their customers. Direct marketing is an effective solution to both businesses and consumers. Direct sales campaigns provide the same personal shopping experience consumers are accustomed to on the high street with much higher ROI rate than online advertising.
About Red Ten NYC: http://www.redtennyc.com
"Online advertising lacks the personal approach many customers appreciate with retail shopping. Our direct sales campaigns mean we are able to build relationships with customers, tailor packages to suit their needs and address questions – these 3 things are something online shopping cannot compete with," says a source at Red Ten NYC.
Red Ten NYC highlights the many reasons why direct sales are effective. Firstly, it is measurable for both the sales force and the clients. Secondly it is cost effective for clients and at the same time, gains sales at a faster rate than any other form of marketing. Direct marketing includes tangible offers – this provides customers with a sense of urgency to respond within a certain period of time, allowing clients to keep better tabs on campaigns and see results faster.
Direct marketing strategies involve presentations. These presentations allow a firm to showcase their client's success and demonstrate the client's area of expertise. A presentation will educate the customer better about the product or service, resulting in a higher rate of customer satisfaction. At Red Ten NYC, they know that customer satisfaction is extremely important for the success of their clients business. A high customer satisfaction rate will result in more sales and more money for the client.
Unlike advertising, face to face direct marketing firms such as Red Ten NYC receive instant feedback on the product or service being marketed. Red Ten NYC can then invest this feedback straight back into improving the quality of the service that they provide for their clients to ensure customer satisfaction, retention rates and loyalty are maintained at a high level.