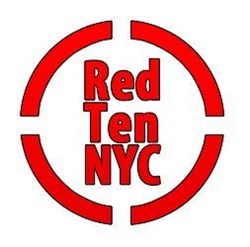 Clients tell us that our campaigns complement their existing advertising strategies
New York City, New York (PRWEB) December 12, 2013
The New York-based company's managing director reveals that they have received a high volume of enquiries from many businesses concerned they may not meet 1st quarter goals if these campaigns are not launched. Red Ten NYC reports that Quarter 1 can be a difficult time for businesses following the Thanksgiving and Christmas spending boom. Statistics from the US Department of Commerce's Bureau of Economic Analysis show that economic growth in Q1 this year was just 1.8%, compared with 2.5% in Q2 and 3.6% in Q3. "We have been inundated with requests for 1st quarter campaigns, which is why we have introduced the deadline. Our customer acquisition campaigns are very popular due to their low operation costs and guaranteed return on investment. January and February tend to be fairly slack months economically, so many organisations are looking for cost-effective ways to boost their cash flow in the New Year. We urge businesses that are looking to implement a new strategy this January to contact us as soon as possible," says Tommy Smith, managing director of Red Ten NYC.
About Red Ten NYC: http://www.redtennyc.com
Red Ten NYC reports that their customer acquisition campaigns can be attractive to businesses of all sizes because they fill in gaps in traditional in-house marketing plans by opening up a new line of communication for consumers. Red Ten NYC focuses on face to face customer acquisitions through business to business meetings, in-home presentations and private site events. "Clients tell us that our campaigns complement their existing advertising strategies. We will build upon the brand that the client has created, while creating a personal connection between the consumer and the brand by speaking to consumers on an individual level. Most importantly for clients, we have a results-based approach which means we set specific goals on the number of new customers we will provide our clients with, and we always deliver on these targets," says Tommy Smith, managing director of Red Ten NYC. The firm can typically offer a customer acquisition rate of 3-10% of cold prospects targeted, and offers a pay-per-result service to ensure that campaigns are cost-effective for clients.
Businesses interested in using Red Ten NYC's customer acquisition services should contact them through the company website, http://www.redtennyc.com/contact/ or by email at info@redtennyc.com. "We want to highlight that the December deadline is for campaigns looking to launch in January 2014. For those looking to launch in the 2nd quarter of 2014 there is still plenty of time to submit their requirements," says Tommy Smith of Red Ten NYC.
Sources:
http://www.huffingtonpost.com/2013/06/26/us-gdp-q1-first-quarter-2013_n_3502310.html