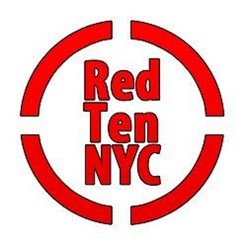 Here at Red Ten NYC we can market our client's product to specific locations, regions, states or cities.
New York City, NY (PRWEB) August 05, 2013
Red Ten NYC is New York's leading outsourced customer acquisitions firm. The company provides a cost effective route to sales and marketing for their clients and have observed the demand for outsourcing in the USA rose steadily over the last 2 years. Outsourcing is the contracting out of an internal business process to a third part organization. In three easy steps, Red Ten NYC will make the outsourcing of a company's sales and marketing the easiest process possible.
About Red Ten NYC: http://www.redtennyc.com
The vast majority of enterprises in the USA are looking to expand strategic outsourcing relationships as economic conditions improve. This is due to the benefits that outsourcing can bring to many American companies. Outsourcing helps to achieve operational effectiveness in terms of cost reduction, greater scalability of operations and process standardization. At Red Ten NYC, the firm's sales and marketing campaigns allow for more effective budgeting and provide clients with a cost effective alternative to mass media marketing since the firm receive payment upon the success of their results. Clients of Red Ten NYC with a limited advertising budget benefit from the guaranteed results that the firm provide along with the specialized service provided by the highly trained customer acquisition teams.
Red Ten NYC is a US based firm, so their domestic outsourcing services are also helping to boost the local economy; no jobs are lost to offshore outsourced firms. All business contracts with the firm are in the US with US based suppliers, traders and contractors. Red Ten NYC can use their local knowledge to provide a tailored service for their clients and their customers. Through the generation of leads within the local market, Red Ten NYC can avoid language barriers at the same time positively representing their client's brands.
Outsourcing is good for customers as well as business clients. The State of Outsourcing Industry 2013 survey found that by outsourcing, customers are satisfied with the cost reductions and standardization of delivery from service providers (88% are satisfied). At Red Ten NYC, part of their 3 step campaign development involves running a test phase in up to 4 markets to give the firm an opportunity to evaluate locations, analyze local markets, target marketing and evaluate consumers using demographic data. All of this helps towards ensuring customer satisfaction for the client's customers.
Domestic outsourcing allows products to be marketed to a specific location. 'Here at Red Ten NYC we can market our client's product to specific locations, regions, states or cities. This highlights the benefit that domestic outsourcing can bring to communities across the USA' said a spokes person for the firm. The targeted marketing provided by Red Ten NYC generates 2.7 times more revenue for their clients.