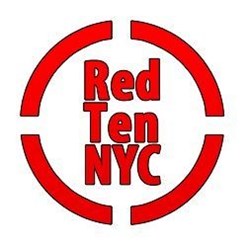 It is crucial for businesses to keep innovating in order to remain competitive.
New York City, NY (PRWEB) November 12, 2013
On Tuesday, 12 November 2013, Red Ten NYC are going to launch a focus group with the topic 'Leadership Skills for Sustained Innovation.' Managing Director Tommy Smith says: "It is crucial for businesses to keep innovating in order to remain competitive." Therefore, Red Ten NYC have invited eight entrepreneurs and leaders to participate in a 2.5-hour discussion in their office on Avenue of the Americas in the heart of New York City. Key points to be discussed will be the leadership skills needed to strive for constant innovation, the current market conditions and the impact innovation may have on productivity over the next 12 months.
About Red Ten NYC: http://www.redtennyc.com
Anyone can innovate once. All it takes is a brilliant idea, some hard work, the relevant resources and a little bit of luck (forbes.com). In today's business world however, this is not enough. "Businesses need to keep innovating if they want to succeed and grow successfully," explains Tommy Smith of Red Ten NYC. To make innovation a 'way of life,' an article published on Forbes suggests five leadership skills: challenging assumptions, changing perspective, asking the right questions, questioning the right answer and stopping to jump to solutions.
The article suggests that business owners should challenge their assumptions. "We need to carefully listen to our customers and not just assume what they like or don't like," explains Tommy Smith. Red Ten NYC are a direct sales and marketing firm. "Our advantage is that we can listen to direct feedback from every single customer on a face-to-face basis," adds Tommy Smith.
Another important leadership skill is changing perspective. "Sometimes it seems easier to focus on what we know or what suits us when analysing data," says Tommy Smith. "This however prevents businesses from evolving through thinking outside the box." Looking at it from a different perspective enables managers to discover new opportunities.
Asking the right questions is as important as questioning the right answer. Questions can be powerful. In order to avoid frustration, they should however focus on future challenges and achievements rather than pointing out an error from the past, for example: "How can this idea bring new value to the market place?" "And please don't believe that there is only one right answer to everything," insists Tommy Smith. "The more you question the answer, the more alternative and most likely amazing ideas will flow."
Red Ten NYC are looking forward to Tuesday's session and encourage all businesses to launch regular discussions on how to sustain innovation. Their creative edge has proven them right. Following the request of their clients to expand into further markets, Red Ten NYC are planning to open up in two further locations by June 2014.
Source:
http://www.forbes.com/sites/work-in-progress/2012/09/25/the-top-5-leadership-skills-for-sustained-innovation/