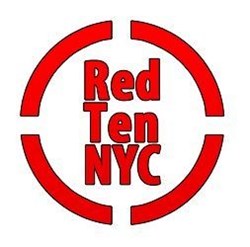 Outsourcing carries a certain reputation and for us to be able to proudly promote our commitment to being an American-based outsourcing firm who solely trade in the US is very appealing to many brands and has become a key marketing tool
New York City, New York (PRWEB) December 30, 2013
The rise of outsourced marketing competition in Europe has not impacted American-based firm Red Ten NYC due to their commitment to restricting their trade to American-based suppliers only. The New York-based firm trade solely with American suppliers and contractors, and managing director Tommy Smith believes this is one of the reasons why many American businesses choose to outsource their marketing duties to Red Ten NYC. "Our clients appreciate this about us. Outsourcing carries a certain reputation and for us to be able to proudly promote our commitment to being an American-based outsourcing firm who solely trade in the US is very appealing to many brands and has become a key marketing tool," says managing director Tommy Smith.
About Red Ten NYC: http://www.redtennyc.com/about-us/
The "certain reputation" of outsourcing that Tommy Smith is referring to is predominately a negative one. In 2009, authors Srinivas Durvasula and Steven Lysonski published a report titled 'How Offshore Outsourcing is Perceived: Why Do Some Consumers Feel More Threatened?' (epublications.marquette.edu) The report discusses how multi-national firms in Europe and North America have experienced many difficulties in justifying their offshoring activities to the general public. The general consensus of the public is outsourcing causes "job losses and damage to domestic industries." Managing director Tommy Smith strives to keep his clients and customers a business priority. By empathizing with their concerned view of outsourcing he ensures that, at Red Ten NYC, no outsourcing is carried out overseas. By maintaining this loyal relationship with his clients and customers, managing director Tommy Smith has led Red Ten NYC to be a 'go-to-service' for businesses looking to extend their marketing reach and improve sales figures.
Red Ten NYC is an outsourced sales and marketing firm based in New York. The firm specialize in direct marketing methods as this allows them to build loyal and trusting relationships with their customers. Red Ten NYC is a leading outsourcing solution for American businesses operating in the telecommunications, fundraising, home improvements, entertainment and financial services. Businesses have been known to recommend Red Ten NYC's service for their local trading policy as well as for their guaranteed ROI, high customer retention rates and their cost-effective campaign management.
Source:
http://epublications.marquette.edu/cgi/viewcontent.cgi?article=1033&context=market_fac