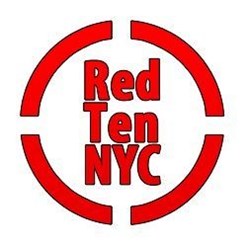 Yes, we are testing new territories but we are not committing to any specific market at this point
New York City, New York (PRWEB) September 23, 2013
Based in Manhattan, Red Ten NYC is New York's fastest growing outsourced sales and marketing firm. Red Ten NYC interact with their clients on a face-to-face basis, as they believe this method of interaction delivers maximum quality and a service that individually resonates with them. They provide a cost-effective route to mass media markets for clients in the financial, telecommunications, fundraising, entertainment and home improvement industries. Red Ten NYC implement marketing strategies that are successful because they cater to the tight marketing budgets many of their clients possess. In today's economic market, many businesses have looked to outsource their sales and marketing campaigns to companies like Red Ten NYC primarily for this reason. As well as being financially attractive, Red Ten NYC's clients hire them for their high customer retention rates and for their 100% return on investment guarantee.
About Red Ten NYC: http://www.redtennyc.com/
Rumours surrounding Red Ten NYC have suggested that the firm are about to expand their operations across the United States into the mid-west. Although initial testing in a new territory has been completed, Red Ten NYC remain evasive of the new location. A spokesperson for Red Ten NYC said, "Yes, we are testing new territories but we are not committing to any specific market at this point."
The current climate makes expansion for any business an ambitious move, however, Red Ten NYC feel confident once the right location has been found the expansion will be a success as the firm have celebrated many milestones this year. Back in June, Red Ten NYC celebrated the first year anniversary of the business of which they achieved outstanding acquisitions rate, reaching their goal of a $2 million turnover and the promotion of 6 assistant managers. Since then, the firm have continued to grow and have attributed their high-end customer service and inspirational business culture for the firm's continuous success.
Red Ten NYC are pleased with their findings after completing preliminary market research into a potential new territory. However, due to the high volume of competitors within the sales and marketing industry, Red Ten NYC are withholding further details about the location they are considering until it is fully confirmed.