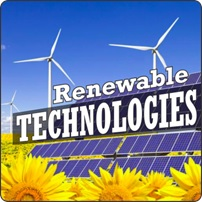 PROSSER, Wash. (PRWEB) September 26, 2018
Red Comet is introducing a new high school course that will help students prepare for an exciting career in technology related to alternative and green energy sources.
The environmental impact of fossil fuels is far-reaching and irreversible. The burning of fossil fuels creates not only environmental pollution, but also seriously affects public health. Fossil fuels emit several toxic pollutants into the earth's atmosphere and water sources during both production and consumption. They also cause havoc for both terrestrial and marine ecosystems. Several countries throughout the world have pledged to reduce their carbon footprint and to invest in technologies aimed at reducing our reliance on fossil fuels. Analysts predict significant growth in various careers related to these technologies.
Beginning September, Red Comet is launching a course on Renewable Technologies. In this course, students learn about the cutting-edge field of renewable energy and the exciting new technologies that are making this a reality. Students will explore new ways of generating energy and storing that energy, and they will study various concepts including biofuels, high-capacity batteries and smart electrical grids. This course discusses the environmental and social effects of renewable technologies and examines how people's energy decisions impact public policies.
Red Comet is a Fully Accredited (NWAC, AdvancED) organization that has been offering online courses for credit since 1999. Students have over 175 courses to choose from. Many of these courses are also approved by the NCAA organization. In the State of Washington, the Office of Superintendent of Public Instruction (OSPI) has approved the Red Comet program as a "Multi-District Online Provider," "Online Course Provider," and "Online School Program." In a statewide survey, Red Comet received high ratings for student satisfaction. Students use the Red Comet online program for original credit, credit retrieval, and credit recovery.
Red Comet curriculum is also approved by the Arkansas Department of Education to fulfil digital course requirement under Act 1280.
For Immediate Release
Contact Information:
Dr Jay Srinivasan
Managing Director
Red Comet