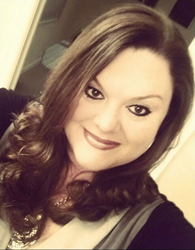 (PRWEB) August 04, 2016
RedAwning.com, the only one-stop complete solution for full-service channel and reservations management for vacation rental property managers, is thrilled to announce that it has appointed Barbara Riley, formerly Market Director at LeisureLink, and Regional Revenue Account Manager at Priceline/Booking.com, to the position of Director of Business Development at RedAwning.
Barbara brings a strong background in acquisition, account management, OTA's, B2B and B2C sales, to the business development team and over 18 years experience in the vacation and hospitality industries.
"We are thrilled to have Barbara join RedAwning," said CEO of RedAwning, Tim Choate. "We've been impressed with Barbara's knowledge and skills since she spearheaded our initial partnership with Booking.com. Our property accounts will greatly benefit from her consultation and best practices expertise. She has a proven track record in accelerating performance on all platforms, and a history for boosting revenue growth."
Barbara's expert advisory background and professionalism in dealing with clients was a key factor in her appointment, according to Sean Raftree, Vice President of Business Development at RedAwning. "Barbara has a strong understanding of key partner objectives, ADR, yield management and system constraints and opportunities, and at the same time works hard to maintain healthy relationships with her partners," said Sean. "She's not afraid to dig deep with analysis and reporting to keep everyone clear on their expectations, and to craft the right solution for customer success."
"Client success is paramount to me," said Barbara, "I am really excited to jump in and work my magic in this innovative, one-stop environment. I've worked with a major advertising channel and I've worked with a major connectivity provider, but never with a 24-hour, full-service solution that also manages the distribution, lead response, reservations, and payment processing. I'm excited to see the results you can get when you combine the power of technology with an active, round-the-clock service team on each channel."
####ENDS####
ABOUT REDAWNING
RedAwning.com, Inc. is the leader in hotel-style reservations for the vacation rental guests and the only one-stop complete reservations and channel management solution for property managers. With one integration, one connection, one contract, and one commission, RedAwning offers property managers the fastest connection to the most extensive marketing network in the industry, including Booking.com and other Priceline Group websites, Flipkey, HomeAway, Priceline, TripAdvisor and VRBO. It also provides a multitude of services to managers such as key level exposure, lead response, customer service and complete reservations and payments management. In May 2015, RedAwning also acquired PerfectPlaces.com and TravelProRentals, a complete vacation rental booking platform for travel professionals, further expanding its stable of marketing opportunities for property managers.