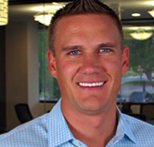 We quickly realized we could provide full realtor services for a flat fee, bringing down the cost of selling, and still have a sustainable pricing strategy.
Denver, Colorado (PRWEB) January 29, 2015
Flat Fee Real Estate Sales. Old Model, New Vision
During the down market of 2009, Redefy Real Estate CEO, Jordan Connett was busy running regional brokerages. He quickly became frustrated by listing agents collecting large commissions for doing more little more than posting homes on a multiple listing service, especially when so many families were facing desperate times. He began to question whether there was a fairer, more reasonable way to conduct business.
"Redefy started with it's flat fee listing price as a way for homeowners to preserve as much equity as possible on a home sale. We quickly realized that by systemizing the real estate transaction process we could provide full realtor services for a flat fee, bringing down the cost of selling, and still have a sustainable pricing strategy."
Determined to create a more satisfying solution, Connett discovered he could provide sellers with a flat fee, full service option, at just a fraction of traditional costs—instead of a 3% commission. In 2011, he founded Redefy, a real estate brokerage built on a flat fee model. Where other flat fee models skimp on services, Connett's price model delivers the same customer attention and services that commissions-based agents provided.
Reshaping the Agent's Role
Upwards of 92% of homebuyers and sellers do their own research online. And 52% only contact an agent once they've found a home they're interested in. With home buyers so well informed on which houses they want to look at, many agents are simply guiding their clients through the process, but doing little in the way of actually finding homes that fit the buyers criteria. The role of sellers agents has changed as well, often involving simply taking pictures and listing the home on a multiple listing service.
More than Just Money
Even though flat fee models are focused on offering consumers fairer prices, they're not all designed around money. According to Connett, Redefy is about changing the entire home selling experience. They have found that clients are looking for help in the process, not in the search for suitable homes.
Is Flat Fee Real Estate a Passing Fad or Disruptive Model?
Redefy and its competitors have many questioning whether flat fee models are a passing fad or if they're truly disruptive. But with a number of flat fee brokerages on the rise and Redefy growing rapidly in just it's third year in business, it's hard to reduce these changes in pricing structures to mere fads.
"[Redefy was] very responsive, attentive to our issues, and helped us just as much as any "full commission" realtor would have done—and they saved us a bunch of money in the process" -Natalie D.
If market growth and customer satisfaction are any indication, Connett feels good about Redefy's chances. With offices currently in, or set to open in eight states, Redefy is looking to more than double the number of markets they serve flat fee real estate sales too in the next year.
Redefy Real Estate is a full service real estate brokerage who is changing the way real estate is sold, through flat fee, full service listings. With a goal to bring down the cost of selling real estate for everyone. For more information, contact bsmith(at)redefy(dot)com