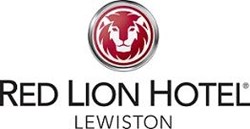 These staff promotions are part of a strategic plan to continue to enhance the product and service levels for catering and MJ Barleyhoppers.
Lewiston, Idaho (PRWEB) November 06, 2013
CoHo.Services announced the appointment of Michael Jones as Director of Catering and Joseph (Joey) Phillips as manager for MJ Barleyhoppers this month. The hotel and restaurant have undergone major transitions in recent years including renovations, innovations to food quality, and changes to the event calendar at MJ Barleyhoppers. These staff promotions are part of a strategic plan to continue to enhance the product and service levels for catering and MJ Barleyhoppers. This will also help to further align the property with the local community and bring a fresh aspect to its overall marketing and branding approach.
"Michael's past restaurant experience gives him the creative advantage our property needs to take our catering department to the next level. His promotion was a natural progression for his career and the best fit for our overall business," says Ron Anderson, General Manager.
"Joey is very talented and we are confident his management and marketing skills will continue to add to the success Barleyhoppers has enjoyed over the years," says Heidi Swinehart Assistant General Manager. "Together, these two promotions will strategically serve as the foundation of our food & beverage operations."
Prior to his promotion to Director of Catering, Mr. Jones worked with the Red Lion Lewiston as a server in Meriwether's, as a supervisor at MJ Barleyhoppers and most recently as Banquet Manager. He is a Lewiston native and a graduate of Lewiston High School. He attended Portland State University and the University of Idaho and he enjoys traveling and camping with friends and family.
Mr. Phillips comes to the Red Lion Lewiston with over twenty years in the restaurant industry, with his most recent position at Lewiston's Macullen's Steak Seafood & Spirit House. He recently moved to Lewiston, Idaho from Las Vegas, Nevada to enjoy all the beauty the Pacific Northwest has to offer. He is passionate about all things food, wine and beer and in his spare time loves to cultivate his garden and grow most of the food he consumes.
About The Red Lion Hotel Lewiston:
The Red Lion Hotel, Lewiston is a full service hotel and conference center. The hotel features 181 guestroom and suites, over 13,000 square feet of meeting and banquet space, a full service catering operation, onsite restaurant, Meriwether's American Grill, and local brewery, MJ Barleyhoppers, that features award winning beer selections and weekly local entertainment. The Hotel is managed by Coho.Services and owned by local businessmen Tony Copeland and Phil Adamek. For more information visit the property online at http://www.redlionlewiston.com.
About CoHo.Services:
With over twenty years in the hospitality industry as owners, operators and consultants, CoHo.Services brings a level of expertise and reputation unmatched by any other hotel management company in the market. CoHo.Services has the ability to offer a wide variety of hotel management services directed to meet the complex needs of each individual operation and investor group in the most cost-effective manner. For more information visit CoHo.Services online at http://www.cohoserv.com.