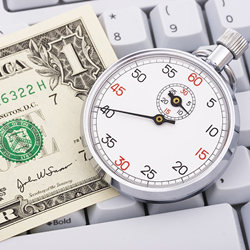 The cyber world is a hazardous place. Once an infection occurs, it can prove both time-consuming and costly to remove malware.
HOBOKEN, N.J. (PRWEB) March 16, 2022
A NYC area cybersecurity expert discusses how to shorten the time to recover from a malware attack in a new article on the eMazzanti Technologies website. The informative article first asserts that most companies take between two and four weeks to recover from a serious malware attack.
The author then reviews the early warning signs of malware, including poor performance and system crashes. He continues by outlining steps to speed the recovery process, such as alerting IT and disconnecting from the Internet.
He also explains how to scan and remove malicious applications and code. He concludes by encouraging readers to get help from security professionals to speed up the process.
"The cyber world is a hazardous place," stated Almi Dumi, CISO, eMazzanti Technologies. "Once an infection occurs, it can prove both time-consuming and costly to remove malware."
Below are a few excerpts from the article, "Reduce the time to Remove Malware by Weeks with Expert Help."
"Most companies take between two and four weeks to recover from a ransomware or other serious malware attack. To minimize damage, learn to recognize the signs of infection and know the proper remediation steps to take. Additionally, engaging the expertise of security professionals can cut the recovery time in half and reduce the impact on your business."
You Might Have Malware If…
"The longer malware lives in your system, the more damage it will do. Consequently, a reminder about the signs of infection can prove essential in minimizing the effects of an attack. Make sure that everyone in your organization knows to look for these signs and report them to IT."
First Alert IT and Disconnect from the Internet
"When a user suspects a possible malware infection, quick action can save headaches. First steps involve alerting IT and disconnecting from the internet. Staying offline helps prevent the infection from spreading to other areas of the network. It also ensures that bad actors cannot steal additional data or passwords."
If Attempts to Remove Malware Prove Unsuccessful
"Hopefully, system scans and anti-malware tools will do the trick. Unfortunately, some malware infections prove more difficult to remove. In some cases, you will need to wipe the device and reinstall the operating system and applications. Before doing so, perform a system backup and enlist the help of an expert."
Remove Malware Quickly with Expert Help
Organizations that have experienced a malware attack may find themselves blindsided by the time and frustration involved in the recovery process. Finding and removing the source of the infection can prove challenging and expensive. And an inexperienced user may inadvertently cause additional problems in the process.
Fortunately, security professionals can ease the pain of malware removal. With the proper tools, in-depth knowledge, and close cooperation on the client side, they can greatly improve the prognosis. eMazzanti's Security and Operations Center and Recovery services protect clients with continuous monitoring and expert remediation services.
Have you read?
Is Russia aiming at your business?
Boost Microsoft Productivity and Security with Hands-on Workshops for Teams, Azure, and Microsoft 365
About eMazzanti Technologies
eMazzanti's team of trained, certified IT experts rapidly deliver increased revenue growth, data security and productivity for clients ranging from law firms to high-end global retailers, expertly providing advanced retail and payment technology, digital marketing services, cloud and mobile solutions, multi-site implementations, 24×7 outsourced network management, remote monitoring, and support.
eMazzanti has made the Inc. 5000 list 9X, is a 4X Microsoft Partner of the Year, the #1 ranked NYC area MSP, NJ Business of the Year and 5X WatchGuard Partner of the Year! Contact: 1-866-362-9926, info@emazzanti.net or http://www.emazzanti.net Twitter: @emazzanti Facebook: Facebook.com/emazzantitechnologies.