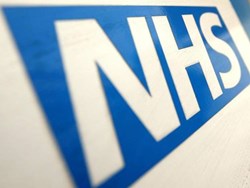 Becoming transparent is a productive step for the NHS, and I have every faith that this will help increase patient safety.
Bolton, UK (PRWEB UK) 27 December 2013
In reaction to the release of such data, revealing the frequency of the medical errors, the NHS have said they will amend their current system, publishing their data quarterly rather than annually (1). Moving forward, from April 2014, information will be renewed every month, for the benefit of both healthcare professionals and for public disclosure (1).
Speaking on the prevalence of never events, Ms Williams, from medical negligence solicitors, Asons, said:
"The occurrence of never events is extremely concerning, as it highlights failings in the level of patient care being provided in the UK. Although the numbers are relatively low, when compared to the number of patients being cared for, it still stands that measures are put in place to prevent them from happening, which must have been breached for the incident to take place."
"All incidents of never events are avoidable, and they unnecessarily put patients at risk. The suffering can extend further than the physical damage. At Asons Solicitors, many of the clients we have worked with, who are bringing forward medical negligence claims, have also suffered from the physiological effects of such mistakes. In a health care system with such fantastic resources, this shouldn't be expected."
The data released shows that between April and September this year, 102 hospital trusts had experienced a never event; including 37 incidents of surgeons operating on the wrong part of the body, and 70 incidents of foreign objects being left inside a patient (1).
According to the NHS, their data shows that the number of never events that have been recorded are similar to those of last year. NHS England expects that reporting such incidents will increase, as the NHS hopefully becomes a more transparent with the publishing of the data (1).
Dr Mike Durkin, National Director of Patient Safety at NHS England, was quoted as saying that the publication of these results isn't to "name and shame" doctors that have made mistakes, but to encourage medical staff to be more open, helping others to learn from mistakes- in turn reducing these incidents (1).
Continuing, Ms Williams said:
"I wholeheartedly approve of this notion to create a culture of openness amongst health care workers. Better procedures can be implemented if staff feel safe discussing errors, cultivating ways to prevent it from happening again."
"These errors, in the majority of cases, are genuine mistakes made for reasons that don't always reflect a person's skill or expertise, as such, harsh punishments may not be a universal solution. Becoming transparent is a productive step for the NHS, and I have every faith that this will help increase patient safety."
Being victim to a "never event" may be seen as medical neglect. If the incident causes serious harm, victims may be eligible to receive compensation, for both the physical and emotional damage caused. Anyone that may have experience this level of substandard care can contact Asons Solicitors to find out more information. Visit http://www.asons.co.uk or phone 01204 521 133 to speak to a medical negligence solicitor.
(1) NHS England, News, Detailed data on "never events" will help NHS care become even safer, says NHS England, 12/12/2013
http://www.england.nhs.uk/2013/12/12/never-events-news/
-ENDS-
About Asons Solicitors:
Asons Solicitors is a Bolton-based law practice that specialises in personal injury and industrial disease claims. Founded by brothers Imran Akram and Kamran Akram, Asons Solicitors has developed to become a young and dynamic law firm that delivers practical solutions to clients in times of difficulty. Their continued focus on their staff has seen them awarded with the Investors in People "Gold Award"; which is reflected in the professional and personable approach they take in working with clients. They strive to grow and to develop, and their supportiveness and attention to detail ensures that their clients use them time and again.
All views expressed in this article are those of the individual and do not necessarily represent the beliefs of the firm.
For further information contact:
Email: info(at)asons(dot)co(dot)uk
Website: http://www.asons.co.uk