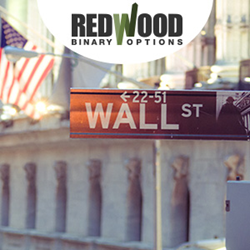 Redwood Options is one of the top and most innovative binary options platforms on the market
5 Secretary Lane Gibraltar (PRWEB) March 06, 2014
NEW ASSETS
Redwood Options now offers over 150 different assets to trade. Redwood Options traders can choose from a variety of assets such as stocks, indices, currencies, commodities and pairs. Redwood Options has added a "Pair" tab to the websites asset index page. There are over 20 new pairs such as, LinkedIn vs Facebook, Apple vs Google and Gold vs Silver. Additionally, there are more than 20 new stocks that have been added to the index, such as BMW and Louis Vuitton. Traders can view all of the new assets, descriptions, Reuters codes, expiry rate rules and trading times via RedwoodOptions.com.
LIVE WEBINARS
Take advantage of Redwood Options' new webinars. Senior analysts have collaborated to create the best and most informative webinars in the binary options industry. They have put together webinars that will provide traders with the best binary options strategies. Redwood Options now offers over 50 webinar sessions per week!
One of the newest and most viewed webinars is the "60 Seconds: Profits in Binary Options" webinar. This webinar shows strategies for trading on the 60 second platform and is offered Monday through Friday. Additionally, they have created a Money Management webinar. This webinar is now in two parts and teaches traders how to maximize their accounts while limiting losses.
Redwood Options wants all traders to feel confident when trading on their platform. Most importantly, depending on your account package, these webinars are offered free of charge.
MEET A REDWOOD OPTIONS ANALYST
Redwood Options has some of the best senior analysts in binary options. Brett Vyner is one of Redwood Options' top analysts and has been in the financial industry for five years. Vyner treats all of his clients like VIPs and he is known to provide the best customer service around the clock via Skype and phone. Vyner gives of all his clients a quote to trade by, he says, "A trade is like a story, if it doesn't add up then don't place it". Vyner believes that this is a great rule to abide by when trading and encourages his clients to follow it for the most optimal trading experience.
ABOUT REDWOOD OPTIONS
Redwood Options is one of the top and most innovative binary options platforms on the market. Since its release in 2013, Redwood Options has proved itself in the binary options world. With its high payouts of 81% on 60 Second options, Redwood Options has grown significantly in the past year. There are three different account types available via RedwoodOptions.com, so users have the ability to choose which package is best for them. The packages range from a Mini Account to a Gold Account. Redwood Options' goal is to provide a simple and user friendly platform for any type of trader.
RUSHBUCKS AFFILIATE PROGRAM
Redwood Options is marketed by RushBucks, one of the most elite binary options affiliate programs. RushBucks provides their affiliates with the latest marketing tools and the best conversion tips. RushBucks has one of the most exceptional CPA rates and parent affiliation percentages. For more information on becoming a RushBucks affiliate, visit http://www.RushBucks.com.